Call us toll-free now
Book with an expert for free:
1 778 807 9750
Too much? We'll call you. Drop your number in the box:
Mon. to Fri.: available 24-hours Sat. and Sun.: 3:00 a.m. - Midnight (EST) Or call your preferred Travel Advisor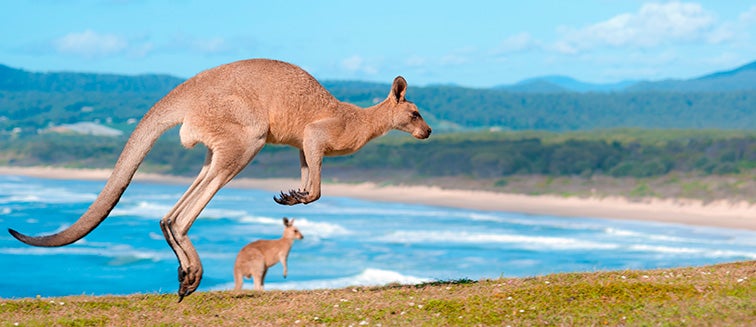 What to see in Australia
Kangaroo Island
Tourist attractions Kangaroo Island
The third largest island in Australia. It is found just in front of Adelaide and was named as such not just due to the kangaroos that call it their home, but because its discoverer, Matthew Flinders, the same man that coined the name Australia to refer to the country, arrived from Kangaroo Head. The island is inhabited, although the population is very small. Its main attraction is its own landscape: wild and practically untouched. Amongst the islands attractions are the Seal Bay Conservation Park, home to seals and sea lions in danger of extinction, the Flinders Chase National Park, full of oddly shaped rocks resulting from erosion, its enormous white sand dunes, as well as a complete range of fauna such as kangaroos, platypuses and koalas.
We don't have any trips to Kangaroo Island at the moment.
Subscribe to our newsletter to not miss any trips
In compliance with the Data Protection Regulation, we inform you about your rights in our privacy policy and Cookies policy
Copyright 2013-2023 Exoticca. All Rights Reserved.
Exoticca Travel Canada Inc 229 Yonge St Suite 400 Toronto, Ontario M5B 1N9 Canada