Call us toll-free now
Book with an expert for free:
1 778 807 9750
Too much? We'll call you. Drop your number in the box:
Mon. to Fri.: available 24-hours Sat. and Sun.: 3:00 a.m. - Midnight (EST) Or call your preferred Travel Advisor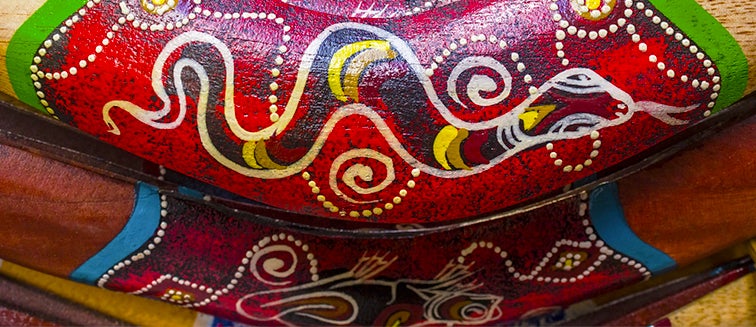 Shopping in Australia
If you are looking for souvenirs from Australia you should read this.
Australia is a great shopping destination. All of its cities have large commercial avenues full of clothing stores, designer furniture, art galleries and typical local products. With regard to fashion, here you can find own and exclusive brands such as Witchery, Sportsgirl or Creux Velowear, among others.
Although if what you are looking for is a typical product to be taken home as a souvenir, in addition to its abundant crafts, you can buy items that follow the traditions of the different aboriginal ethnic groups, and you cannot miss the famed precious stone, opal.
Australia is the largest producer of this precious stone that can be found in jewellery stores across the country. As for the original souvenirs or gifts, do not miss a visit to the main markets of Sydney, Melbourne, Perth or Darwin.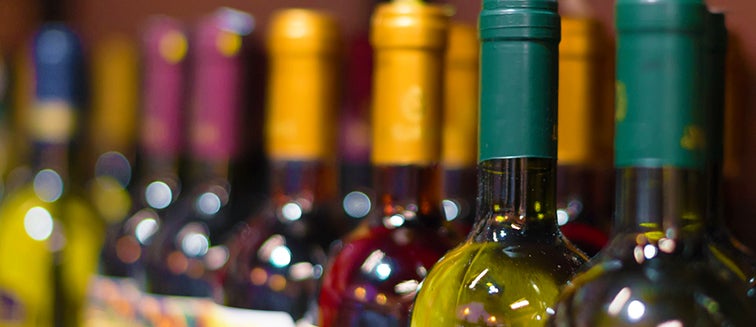 Australian Wine
Australia is also known for its wine regions and for the quality of its wines. The vine arrived in 1788 to what is now the centre of Sydney, and from there it spread throughout the country to make Australia the sixth largest exporter in the world. In fact, Australian Shiraz is one of the most reputed in the world. The main characteristics of the wine of this country are that they are fruity, have a full body and an intense flavour. The best place to enjoy them is New South Wales, where there are many wineries located in Hunter Valley, Mudgee or Queensland. Although the largest plantation in the country is in Murray River Valley, in Victoria. In large cities, you can find a variety of local wines in many of the specialized stores or in the supermarkets themselves. If you are in Canberra do not miss a visit to the Old Bus Depot Markets of Canberra, where you will have the opportunity to taste a variety of wines and buy the ones you like the most.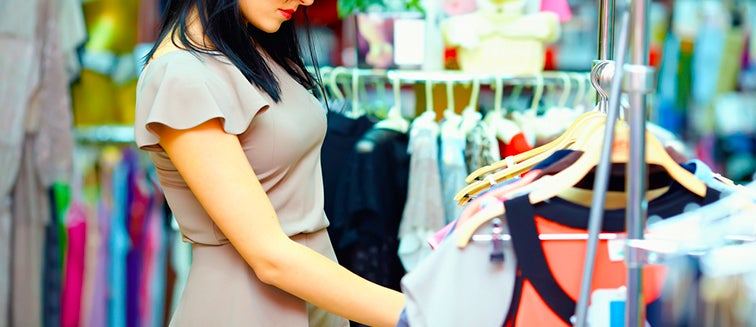 Clothes
The big cities of Australia are ideal for finding exclusive clothing brands that are hard to find in other countries. Some of them are Seafolly, specialising in bathing fashion swimwear; Sportsgirl, for sportswear; or Witchery, one of the best known in fashion and accessories. In Sydney, the best shopping areas are Paddington, whose Oxford Street is full of clothing stores and boutiques, and the Central Business District, where there are many shopping centres. Second-hand markets are also very popular, in this case, do not miss Rozelle or Bondi, organized during the weekend and a great destination for unique vintage clothes.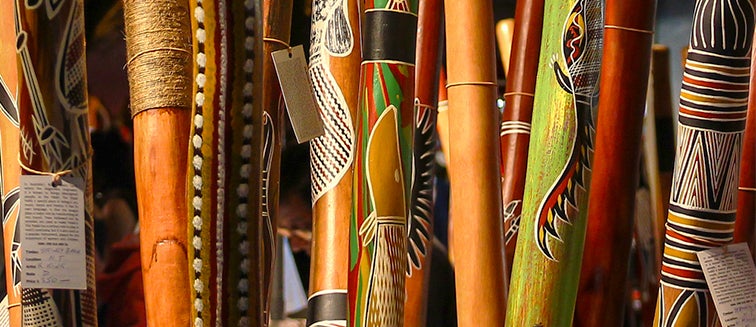 Crafts
Australia has a wide variety of craft markets. The most sought-after items are those that imitate aboriginal supplies, such as spears, shields, boomerangs or musical instruments. Also, art and design are very well valued, hence there is a wide variety of furniture stores and art galleries. In Sydney, you can visit the Object Australian Center for Design, where young designer items are sold. Something more economical can be found in the markets of The Rocks, which is held in the city on Saturdays. If on the other hand, you are in Melbourne, the best markets to head to are the Esplanade Markets of St Kilda or Docklands, where there are works of art by local authors.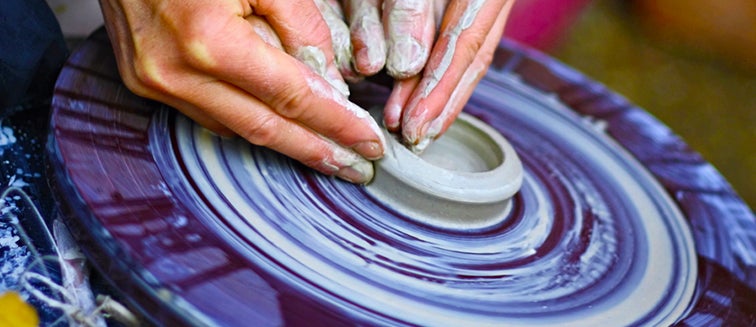 Pottery
Australia has a long tradition of pottery, made by the different aboriginal tribes. These pieces have become so important in the culture of the country, that it is common to find these type of articles in art exhibitions or in craft shops. There are also fairs and international meetings where the best national potters show their latest creations. Some of the places where you can buy great pieces of pottery are the markets of Mitchell Street or Parap, in Darwin; E-Shed Markets, in Perth; Esplanade Markets of St Kilda, in Melbourne; or in the markets of Paddington, in Sydney.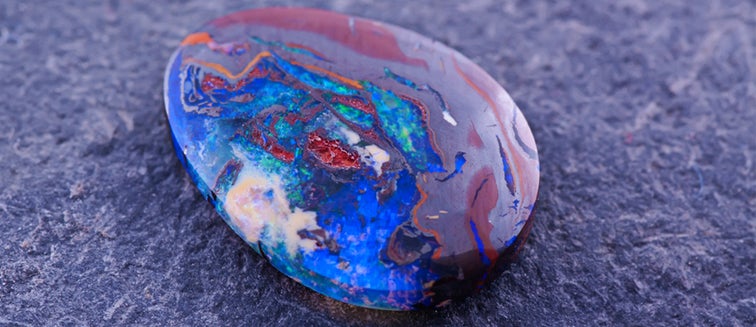 Precious Stones
If there is a stone that represents Australia, then it is the opal. This is where the first deposits of this mineral were found in 1863, so it is not surprising that they are the producers of 95% of the opal sold in the world. It is a truly Australian souvenir, although it is not the only one, it is also easy to find sapphires, diamonds or agates, among others. Many of the cities such as Sydney, Melbourne, Canberra or Perth, as well as the tourist centres, have specialized stores, with black opals being the most sought-after. They can also be purchased in the stores in Coober Pedy, Andamooka, Mintabie and Roxby Downs, in South Australia; or near the Outback, in towns like Quilpie, Yowah and Opalton.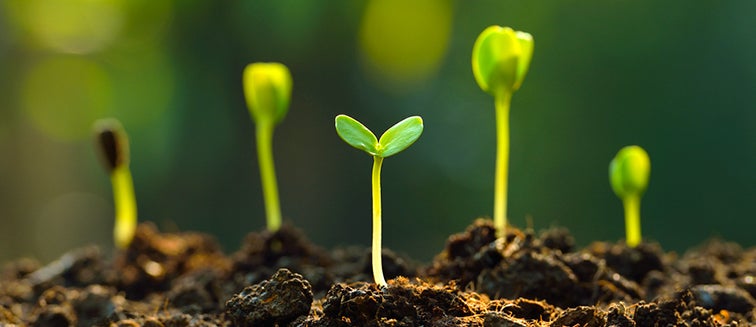 Seeds
Although Australia has a very exhaustive control of the species that are introduced or exported from the country, there is a plethora of fruit, vegetable, plant and flower seeds readily available to buy in most markets and garden stores. Taking home a seed of an exotic species is a thoughtful way to remember your trip to Australia.  
Copyright 2013-2023 Exoticca. All Rights Reserved.
Exoticca Travel Canada Inc 229 Yonge St Suite 400 Toronto, Ontario M5B 1N9 Canada