Call us toll-free now
Book with an expert for free:
1 778 807 9750
Too much? We'll call you. Drop your number in the box:
24 hours a day, 7 days a week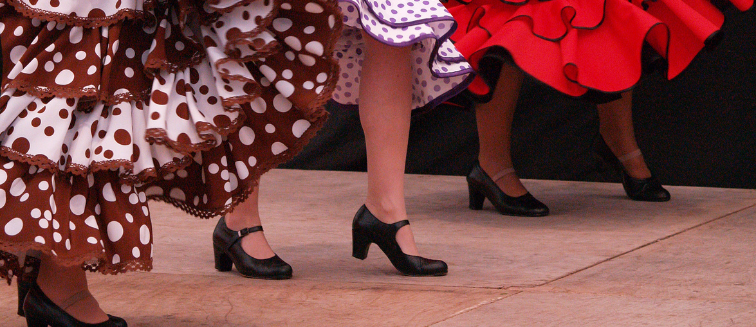 Events and festivals in
Spain
Events and festivals in Spain
Spain is renowned for its festivals and there's no better way to immerse yourself in Spanish culture than to get involved in the myriad of events and festivities that take place across the calendar year. Spanish festivals can be celebrated on both a regional and national level, with each community enjoying their own particular events. Whilst many of the country's festivals are connected with Christian holidays, others are celebrations of Spanish culture, cuisine and music. Here are a handful of the most unmissable Spanish festivals to keep in mind when you are planning your next trip:
Carnival (February)
Celebrated in over 50 countries around the with Carnival is a special time of festivities in Spain. Taking place in the days leading up to Lent, Carnival was traditionally a time to indulge in food, drink and revelry before the observance of lent. Today, Carnival in Spain is a cacophony of colourful outfits, dancing, music and parties. The largest celebrations take place on the Canary Island of Tenerife, in the coastal city of Cadiz and the seaside town of Sitges, near Barcelona. 
Las Fallas (March)
Perhaps the most famous and unique cultural event in Spain, Las Fallas is a regional festival in Valencia. A little like spring cleaning, historically, locals would throw out old furniture and belongings and burn them in huge bonfires on the street. Today, instead of belongings, enormous intricate sculptures are constructed across Valencia in the run-up to the festival. Locals flood the streets to admire the artworks and enjoy street food and parades.
Taking place over the course of around two weeks, much of the city takes on a festive atmosphere. Pyrotechnic displays, known as mascletas, take place every day at 2:00 p.m. creating extremely loud, rhythmic noises that can be heard for miles around. After days of mascletas, parties, live music and communal feasting, the huge sculptures, known as ninots, are set on fire during La Crema. The final stage of Las Fallas, La Crema marks the dramatic end to the festivities.
Festival of Saint John (June 23rd & 24th)
This Midsummer celebration is particularly popular in the Mediterranean cities of Barcelona, Valencia and Alicante. On Saint John's Eve (June 23rd) enormous bonfires are lit on the beaches and, following a dinner with family or friends, locals come out to set off fireworks and party the night away! The following day is a regional holiday. Said to welcome the start of the summer season, what was once a religious festival has transformed into one of the most spectacular parties in Spain's cultural calendar!
La Tomatina (August)
What better way to celebrate summer than by taking part in the world's largest food fight? This distinctively unique event takes place in the small town of Buñol, in the Valencian Region, and consists of a full day of tomato throwing. Locals and visitors head to the streets and hurl tomatoes at each other, making the streets of the usually sleepy town run red with tomato juice! Lorries full of tomatoes are on hand to ensure no one is left empty-handed. Surely one of the most chaotic and fun festivals in Spain, La Tomatina celebrates the humble tomato like never before!
Fiesta Mayor de Gracia (August)
The Spanish love a good party, and of all the regional, local and national festivities, the Fiesta Mayor de Gracia is the best-known and loved. Taking place in the neighbourhood of Gracia in Barcelona, this large-scale celebration is held in August. The streets of Gracia are transformed into a colourful world of imagination as each street competes to win the prize of the best decorated! Huge crowds gather to watch live music and dance performances as well as the traditional art of building 'human towers', known as 'Castellers'. Furthermore, this incredible Spanish festival is completely free!
Semana Santa (April)
The most important religious festival in Spain, Semana Santa, or Holy Week, honours the passion of Christ and the arrival of Easter. A more sombre event in comparison to other Spanish festivals, Semana Santa is marked by a variety of ritual events, such as parades and family get-togethers. Even non-religious locals come out to see the beautiful decorations and elaborate floats and visiting Spain during Semana Santa is the chance to experience one of the country's most important festivals!
Copyright 2013-2023 Exoticca. All Rights Reserved.
Exoticca Travel Canada Inc 229 Yonge St Suite 400 Toronto, Ontario M5B 1N9 Canada