Call us toll-free now
Book with an expert for free:
1-888-488-0592
Prefer us to call you? Drop your number in the box:
24 hours a day, 7 days a week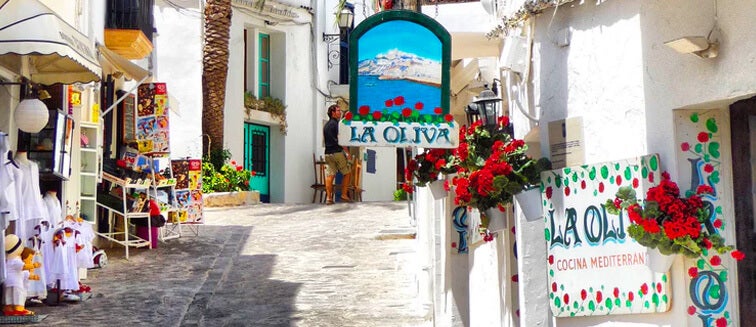 Shopping in Spain
If you are looking for souvenirs from Spain you should read this.
Looking for the best souvenirs to buy in Spain? Whilst shopping in Spain you'll come across all manner of traditional items, from flamenco dresses to delicate hand-painted ceramics. On the other hand, Spain is an excellent retail destination, with all the big European brands represented on the shopping streets of its major cities. So, if you're looking for a keepsake to remind you of the flavours, colors and cultures of Spain, look no further than these popular Spanish souvenirs:
Spanish fan
Known as an abanico, a Spanish fan is among the most traditional souvenirs and a must-have addition to any travelers bag during the summer months. You'll find these fans for sale in boutiques, bric-a-brac stores and markets throughout Spain and they come in numerous designs and colors. If you travel to Spain during the summer you'll likely see local ladies fanning themselves whilst riding the metro or bus, and as the cheapest and easiest way to cool down on a hot summer day, you'll soon realise this souvenir is one of the most useful things to buy in Spain!
Jamon 
The quintessential Spanish food item, Jamon, or cured ham, is a great thing to buy in Spain if you want to enjoy the flavours of Mediterranean cuisine back home. Whilst you won't fit a whole leg of Jamon in your suitcase, Spanish delicatessens can vacuum pack slices of your favourite variety for you to take home with you. Just keep in mind that different countries have different restrictions on bringing food-stuffs across borders. 
Castanets
If you've fallen in love with the romance and emotion of Flamenco during your trip to Spain, why not take home a pair of castanets to relive your memories back home? Concave wooden shells, these traditional instruments are held in the hand and 'clacked' together to create rhythmic sounds characteristic of the Flamenco dancers of Andalusia. You can find these handheld instruments for sale in markets and music shops across Spain, but more frequently in the south of the country, where Flamenco is still an integral part of the local culture. 
Wine
Producing some of the highest quality wines in the world, a bottle of Spanish wine is among the best souvenirs to take home with you. Rioja, Chardonnay and Tempranillo are just a few of the most popular varieties. You can pick up a great selection of Spanish wines at local supermarkets or if you're looking for something a little special, pay a visit to a specialised wine shop or bodega.
Espadrilles 
Traditionally a shoe of the working classes, today the espadrille is a cornerstone of any summer wardrobe. Although you can find espadrilles in countries around the world, the genuine article can only be purchased in Spain, where these iconic shoes were invented. Rope-soled and with a canvas upper, espadrilles come in an array of vibrant designs and colors. Casa Hernanz in Madrid has been making espadrilles since 1840 and is one of the longest-running espadrille manufacturers in Spain.
Ceramics
If you go shopping in Spain, you're sure to see many colorful hand-painted ceramic items. Decorative ceramics are a centuries-old handicraft tradition in Spain, and some regions are famous for their beautiful handpainted wares. Toledo and Valencia are two such regions, the latter being famed for their floral motifs. The most popular ceramic items to buy in Spain are numerical tiles that can be used as house numbers, and decorative bowls. 
Copyright 2013-2023 Exoticca. All Rights Reserved.
80 Southwest 8th Street Brickell Bayview, Miami, FL 33130, United States