Call us toll-free now
Book with an expert for free:
1-888-488-0592
Prefer us to call you? Drop your number in the box:
24 hours a day, 7 days a week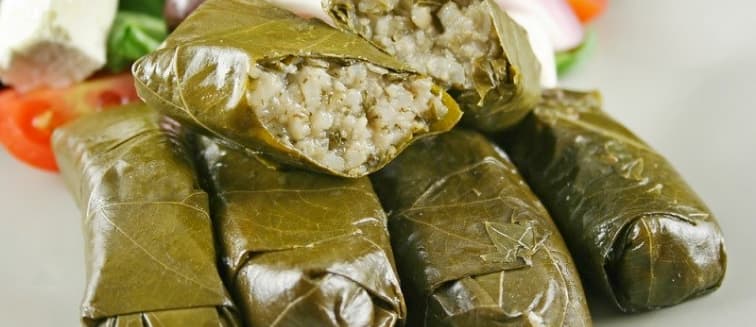 Food In Armenia
To give you an idea of ​​what to eat in Armenia, you should know that the cuisine of this country is a mixture of Caucasian and Mediterranean cuisine. It also has influences from the Middle East, the Balkans and Russia. Therefore, it is varied gastronomy.
Its Turkish, Lebanese, Greek, Russian and Iranian influences make Armenian cuisine very unique. To start, the ingredients are varied; milk, fruit, vegetables, cereals, as well as meat,  are all part of Armenian cuisine. Likewise, spices and condiments take centre stage when preparing dishes.
At mealtimes in Armenia, once the starter is served, the rest of the dishes are placed on the table at once to share with all guests. It could be said that there is no first or second. In addition, if there one thing consistent in Armenian cuisine, it is that you will always be full up.
Dairy products form a very important part of Armenia's cuisine, especially in the form of cheese, from either goat, sheep or cow's milk. In fact, one of the country's most famous dishes, the spas, is made with yogurt as the main ingredient.
From all this, let's take a look at the typical dishes to eat in Armenia, whether they are starters or main courses.
Starters to Eat in Armenia
In Armenia's cuisine starters are very varied, and a meal is not ready if there is not at least one or two at the table. Among them is the Badrjan, a starter consisting of aubergine stuffed with cheese. Another typical starter is Pastirma, dried beef steak, similar to our ham.
In turn, Dolma, cold rice wrapped in vine leaves, is very popular, as well as cheese, and hummus, a chickpea puree. Tabbouleh, along with Muhammara (a sweet pepper dip), are other examples of the wide variety of starters you can try in Armenia.
But let's go to the main dishes of Armenian cuisine that you can try during your trip.
Spas
This is perhaps one of Armenia's best-known dishes, and consists of a yogurt soup, to which eggs, flour, wheat and sometimes rice and coriander are added. You will easily find this soup anywhere in the country. However, even within the category of soup the variety is immense, as you have Arganak, Chorba, Flol, Katnapour, Khash, Tarkhana, etc.
Harissa
This is one of the most symbolic dishes to eat in Armenia, and consists of a meat stew, cooked with vegetables and rice. The result is a kind of tasty broth, usually prepared for special events such as Christmas.
Koftas
These beef meatballs are prepared by mixing with onions and spices and is one of the locals favourite Armenian dishes. Together with Donner and Shawarma, Koftas are very popular throughout the country, so they can be found in many places.
Khashlama
This delicious marinated meat dish with vegetables is made with onions, garlic, peppers and tomatoes. Potatoes, turnips and green beans are also added. This is placed in an iron pot along with the meat, to finish cooking altogether. Parsley, coriander and saffron add the finishing touch.
Lamajoun
Lamajoun or Lahmacun is an example of the Middle Eastern influence in Armenian gastronomy. It is a kind of Armenian-pizza - a round flat bread, served with minced meat, bell peppers, onion, parsley and spices.
Boregs
To prepare this delicious cheese tart with filo pastry, up to five different types of cheese are used. The best thing about this dish is in the dough, which, being so thin, is very crispy when cooked. You can also make Boregs with vegetables instead of cheese.
On the other hand, barbecues are very popular and traditional in Armenia, as a place of family and social gatherings. You can eat delicious Khorovats, beef, lamb, chicken and fish on the grill. But the grilled meat speciality for the most demanding is Gharsi Khorovats, cow hooves.
Finally, do not forget to try the delicious Armenian coffee, Kefir, Kvas or Than, all based around fermented milk and cereals. As you can see, there is a lot of variation in what to eat in Armenia, almost as much as what you can see during your trip.
Copyright 2013-2023 Exoticca. All Rights Reserved.
80 Southwest 8th Street Brickell Bayview, Miami, FL 33130, United States