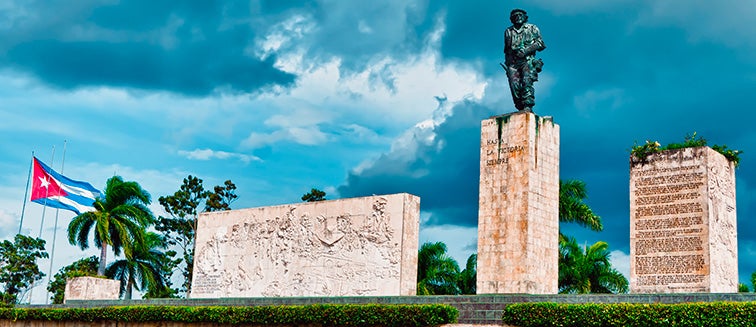 What to see in Cuba
Santa Clara
Tourist attractions Santa Clara
This commercial centre was taken by Che Guevara during the Cuban Revolution. In the place of the same name there is a monument to the revolutionary which, in its base, houses the remains of Che. Travel to Santa Clara and discover the Spanish character of its architecture. Its location, In the middle of Cuba, made it one of the most populated cities in the region, boasting a developed transport network. An unmissable visit to discover the most revolutionary side of Cuba.
We don't have any trips to Santa Clara at the moment.
Subscribe to our newsletter to not miss any trips
In compliance with the Data Protection Regulation, we inform you about your rights in our privacy policy and Cookies policy

Do you want expert advice?
We can help you choose the best destination for your trip.