Call us toll-free now
Book with an expert for free:
1 778 807 9750
Too much? We'll call you. Drop your number in the box:
24 hours a day, 7 days a week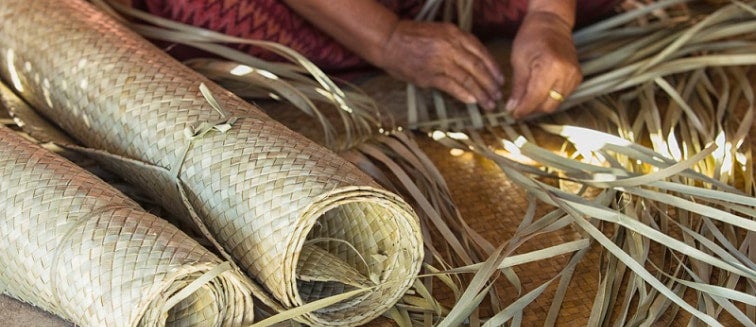 Shopping in Uganda
If you are looking for souvenirs from Uganda you should read this.
Diversity is what marks out this African country, which means there is a lot to buy in Uganda which is very varied. Its typical products and souvenirs are a real attraction for travellers, so you'll have to make room in your luggage when you visit this country.
Most of the typical products which you buy in Uganda come from crafts, be it ceramics, textiles, wood carvings, jewellery, or even works of art by local painters; everything has a special and unique touch.
Let's see below the most successful souvenirs of Uganda among visitors and which ones are the most traditional.
Jewellery
Ugandan people love gold and silver, so it is not surprising that jewellery is widespread in the country. Jewellers craft all kinds of pieces, such as necklaces, bracelets, rings, anklets and pendant amulets, with exquisite designs. Gold and silver are combined with colours which represent the Ugandan flag in many of their creations.
Wood carvings
As in any African country, carving wooden figures representing humans and animals is also one of the things to buy in Uganda as a souvenir. However, you can also find bowls, traditional games, representations of deities, and many more utensils. The price of the product will depend on the wood used for its preparation.
Tradtional clothing
The patterns used in the design of traditional Ugandan clothes are very varied; if we add to that the variety of colours, you will have an immense variety to choose from. You will find trousers, skirts, tops, blouses and complete sets of traditional clothing which are very comfortable and beautiful. Depending on the tribe, the style will be one or the other, but the result will be a unique and very practical and original souvenir.
Craft shoes
The artisans of leather manufacture different types of shoes in a completely handmade way, from sandals, to shoes and boots, both for men and women. The quality of the handmade shoes is very high, so it could be a perfect gift when you return from your trip.
Typical safari hats
Hats are another souvenir to buy in Uganda, especially if you have visited the country to go Safari. You will find them in different materials, such as banana fibre, straw, cloth or leather. There are hundreds of models, so you will surely find the one which best suits what you are looking for.
Basket weaving
Basket weaving is also part of Ugandan crafts, with different fibres, baskets, bowls, bags, and all kinds of accessories and utensils being made. The most commonly used materials are straw, banana fibre and raffia. The weavers sell their products in the craft markets, where you can see them work each piece and buy the one you like the most.
Handmade bags
If you're looking for something practical to buy in Uganda, undoubtedly handmade bags will be your main choice. On the markets you can find all kinds of bags: handbags, travel bags, computer bags, backpacks, etc., in all shapes and sizes. Their quality and price are excellent, so surely you'll take advantage of your visit to the country to take one of their handmade bags.
Decorative objects for the home
If you don't know what to buy in Uganda, it's best to go to a home supply store. In these local businesses, you can find all kinds of decorative objects and practical items such as carpets, curtains, pots, lamps, and a host of items which will become the ideal gift you're looking for.
Works of art
For art lovers, what better to take home as a souvenir than a work of art by a local artist. Ugandan artists have a particular style, which is sure to interest you. Not for nothing is Uganda the cultural and artistic centre of eastern Africa. Painting, whose motifs are often landscapes or traditional life, are a clear example of this.
Musical instruments
What better souvenir from Uganda than buying one of its traditional musical instruments, such as the drum, the Ugandan flute, a cow horn, or a traditional violin. Music is a very important part of the country's culture, and its instruments are the very essence of Ugandan rhythm and tradition.
Finally, you can also take home spices and snacks which are typical of Uganda. With them you can make a perfect gift for foodies, or keep them to recreate one of the typical dishes of Uganda in your home.
After this tour of the main typical products of Uganda, you can already make room in your luggage, because surely you'll want to take more than one thing.
Copyright 2013-2023 Exoticca. All Rights Reserved.
Exoticca Travel Canada Inc 229 Yonge St Suite 400 Toronto, Ontario M5B 1N9 Canada