Food In Russia
Russian cuisine is characterized by its wide variety of dishes and ingredients due to the vast geographical area that the country occupies. Most of the dishes originate from peasant cooking. Therefore, we find many dishes made with potatoes, cabbage and a large assortment of vegetables.
Meat is also very popular in Russian cuisine, as is smoked fish such as herring or salmon. Although undoubtedly, one of the most well-known delicacies in the country internationally is caviar, both red and black. , drinks, in Russia there is a rich tradition of tea, beer, kvas, and famous vodka. Here you will find a list of typical Russian dishes that you can not miss during your holidays to Russia.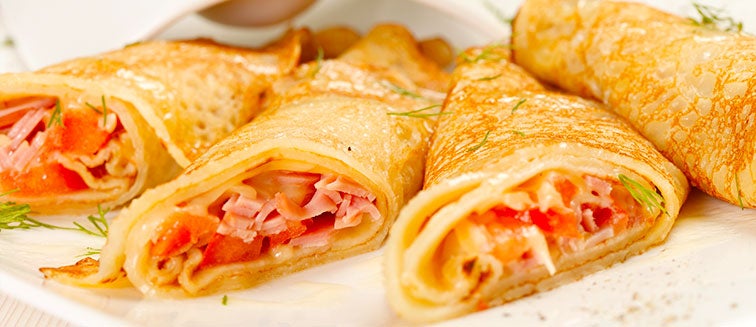 Blini
This kind of crepe can be taken cooked or fried, stuffed or alone. It is one of the most popular dishes of Russian cuisine and is made from flour, eggs, milk and yeast. Commonly, they come filled with fish, usually herring, salmon, trout or sturgeon. Occasionally, they might contain sour cream and fish eggs. There are also other versions where the blini is filled with potatoes and vegetables.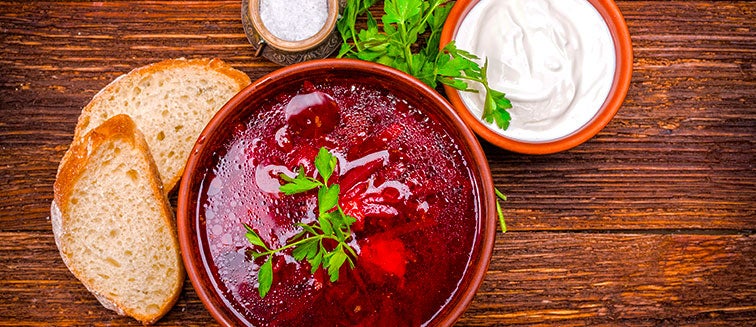 Borsch
This red soup is one of the most famous in the country. Its vibrant colour is due to the beetroot, but the dish also includes potatoes cabbage, tomatoes, onions, carrots, cucumber and is usually accompanied by meat or mushrooms. Commonly it is served hot, although there is another variant that is cold, which also includes lemon juice. It is quite sweet, so it is sometimes accompanied by an acidic cream.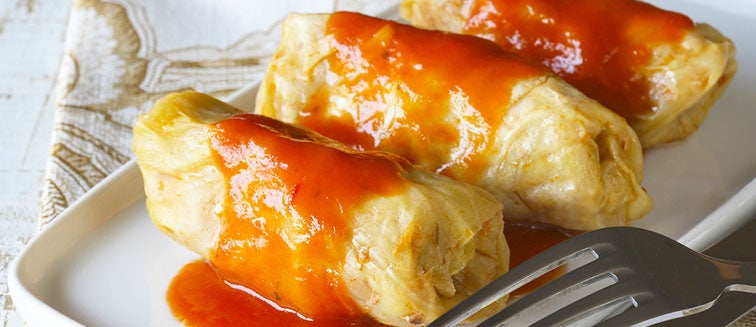 Golubtsi
These cabbage leaves stuffed with meat and rice are one of the most popular dishes of Russian cuisine. They accept different variants, as they may contain potato, buckwheat porridge and vegetables. There is also a vegetarian version containing mushrooms and vegetables. The origin of this dish dates from the seventeenth century to Tsarist Russia.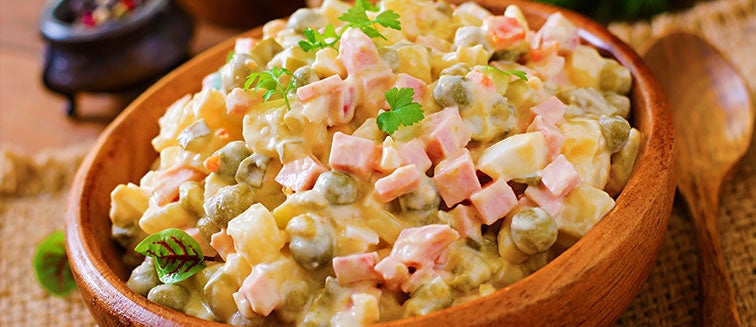 Olivie Salad
The Russian version of the Russian salad. Although believed to be the invention of a French cook, this salad is currently very popular in the country. Some ingredients, like potato, peas or mayonnaise match the typical Russian salad found around the world, as well as carrots, boiled eggs or cucumbers. It became very popular in the former Soviet Union and today the Russians usually prepare it for New Year celebrations.
Pelemi
It looks like a pasta dish since it consists of balls of pork, lamb or beef seasoned with pepper, onion and garlic that are covered by a thin layer of batter. It is usually accompanied by sour cream, butter, mustard, vinegar or tomato sauce. It originates from the region of Udmurtia, although today the dish can be found in restaurants all over the country.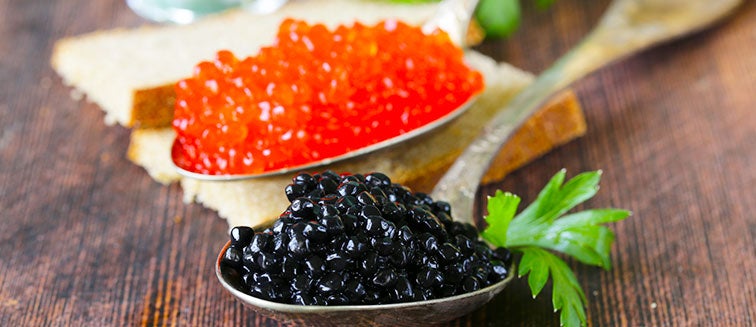 Russian Caviar
Although it is not a dish that the Russians consume every day, this delicacy is very popular. It can be found in both supermarkets and restaurants, and they usually serve it on important celebrations like New Year. There are two varieties, red caviar and black. The latter is somewhat more expensive since the fish from which it is extracted are more complicated to obtain. One of the more traditional ways of consuming it is to spread it on toast with butter.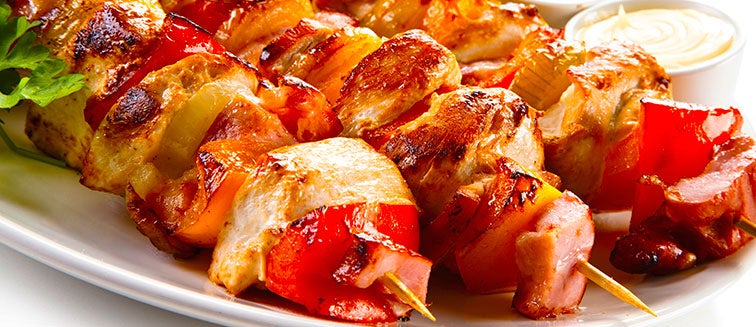 Shashlik
Shashlik is a meat dish that is one of the most popular dishes in Russia. It is a skewer of roasted beef or pork marinated with lemon juice and onion. It is usually accompanied by roasted tomatoes and peppers. It is quite common to find it in street restaurants, or at parties.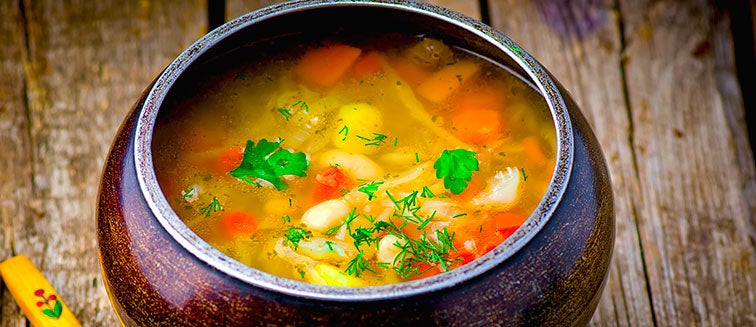 Shchi
An excellent Russian soup. It is very popular in Siberia, although it is consumed throughout the country. Its main ingredient is cabbage, although it also includes meat, potatoes and other vegetables in its recipe. It may contain smetana, which is a sour cream that counteracts its sweet taste. It is served hot and has quite a heavy consistency.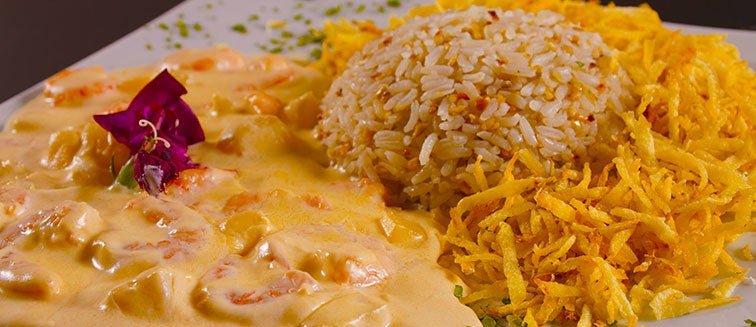 Stroganoff
Beef cut into pieces and accompanied by mushrooms, onions and sour cream with rice or pasta. It is said that the recipe was invented by a Russian chef of the 19th century during a kitchen competition in St. Petersburg. The dish began to become very popular in China and later in the United States, making it easy to find all over the world nowadays.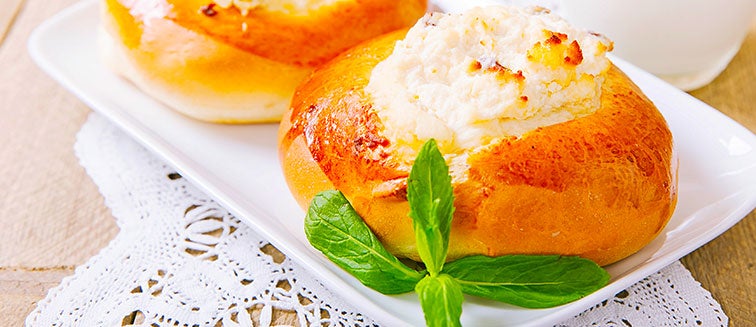 Vatrushka
Vatrushka is a pastry that consists of a ring of dough encompassing a cheesy filling. Sometimes raisins are added to make it sweeter, or onions for a more savoury dish. They are usually very popular for breakfast and snack time. They can be found in many of the street stalls, as well as in cafes and restaurants.