Call us toll-free now
Book with an expert for free:
1-888-488-0592
Prefer us to call you? Drop your number in the box:
24 hours a day, 7 days a week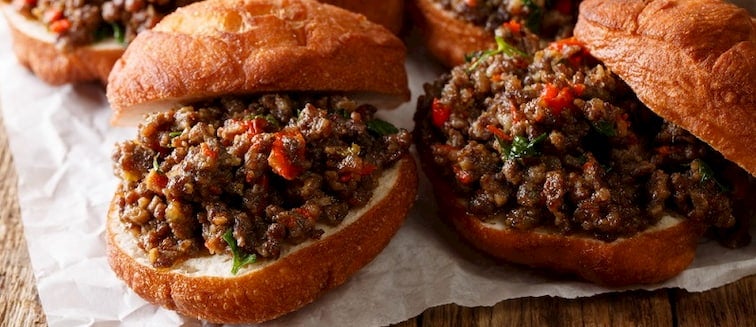 Food In Botswana
The variety of dishes to eat in Botswana lives up to the name that its cuisine has created. In many countries around the world, Botswana's cuisine is known as the Rainbow's Gastronomy. The country's ethnic wealth has a lot to do with this in this sense.
This country has a huge variety of traditional dishes, the ingredients of which include meat from different animals, cereals, nuts, fruit, as well as fish and seafood. Among the varieties of meat to eat in Botswana, besides the usual beef, goat, and deer you can find giraffe, ostrich meat and oryx meat.
In the tubers and cereals area, millet, sorghum and native products such as bogobe and mabele are part of many recipes in the country. Peanuts, as well as the sought-after Kalahari truffle,  are delicacies that you can also try in this African country.
As for seafood, oysters, lobsters, and clams are high-quality products that you can eat in Botswana. For its part, tuna is the preferred fish, which is prepared in different ways.
Finally, as for fruit, you can savor papayas, bananas, and delicious avocados. As you can see, the Botswanan cuisine is extremely desirable. Now let's find out more about some of its most emblematic traditional dishes.
Dikgobe
This is one of the most traditional Botswanan dishes and consists of beans, corn, and lamb. The bean mixture is cooked over low heat, and when it is almost ready, the lamb is roasted. Then, everything is mixed in a single dish, which is served with sprigs of parsley.
Mogodu
This Botswanan dish is prepared with tripe. A stew is prepared with sliced tripe, which is served with potatoes and peas as an accompaniment. It is flavored with chili, ginger, and garlic.
Seswaa
If you like meat, another dish to eat in Botswana is Seswaa. To make it, beef, goat, and sheep are cooked very slowly until it is completely tender. It can be served alone, or accompanied by beans or rice, and is also used to fill sandwiches and other types of bread.
Vetkoek
This type of minced meat burger is the star of fast food in Botswana. It is served in the customary round burger bun, and also has ground meat, onion, red pepper, spinach and occasionally liver. It is seasoned with curry, thyme, salt and chili sauce.
Phaphatha
Phaphatha is the bread of Botswana, and it is cooked in a dry pan. You'll find it alone, or filled with meat. It is a very filling bread, so as a starter it can be quite heavy. You will also find it as breakfast or a snack in most places around the country.
Traditional Style Chicken
Without a doubt, chickens raised in the wild are tastier than farm-raised chickens. On top of this, the chicken is cooked in a three-legged iron pot on an open fire, which gives it the best flavor. This way of cooking the chicken has caused other food to be eaten in Botswana, and the authentic taste of traditional food is experienced.
Porridge or "bogobe"
To prepare this traditional Botswanan dish, sorghum, corn or millet flour is placed in boiling water, turning into a soft paste, and is slowly cooked. Sorghum or corn is sometimes fermented, and milk and sugar are added. This dish is called Ting. Without the milk and sugar, it is sometimes eaten with meat or vegetables for lunch or dinner.
Another way to make bogobe is to add sour milk and melon to make lerotse. This dish is called tofu by the Kalanga tribe. Cereals are part of the basic diet in many tribes in Botswana.
But what about drinks? Below we will find out about the most popular traditional drinks in this country.
Traditional Drinks
To accompany some of the tasty dishes of Botswana, you can try the famous beer, Bojalwa. This beer is made from the fermentation of sorghum, and those who try it adopt it as their favorite drink for the duration of their trip. For lovers of strong beer, Tho Tho Tho reaches 80% alcohol content.
But if you want to try a truly traditional drink, order Madila, the drink which is popular with the people of Botswana, which is made of fermented milk. For homemade liquors, Khadi is made from a base of distilled sugar and mushrooms. For soft drinks, Ginger is a homemade drink, made with ginger, sugar, and pieces of pineapple or other fruit.
Now that you know what to eat in Botswana don't hesitate to try some of their traditional dishes and enjoy a simple, but very healthy and ecological cuisine.
Copyright 2013-2023 Exoticca. All Rights Reserved.
80 Southwest 8th Street Brickell Bayview, Miami, FL 33130, United States