Call us for free now
Book with an expert for free:
+44 20 8068 3176
Prefer us to call you? Drop your number in the box:
24 hours a day, 7 days a week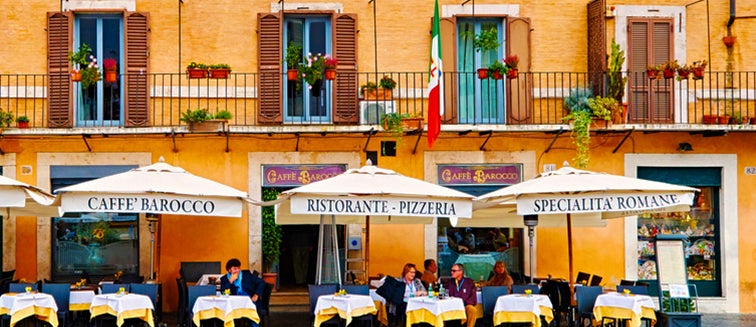 Food In Italy
Italian cuisine is considered one of the best in Europe. This is due to its enormous variety and the use of fresh and healthy products. Most of their dishes are made up of pasta, accompanied by multiple ingredients. The main characteristic is that each region prepares its own pasta in a different traditional way. As a Mediterranean country, one of the basic sauces is olive oil, tomato, onion and garlic.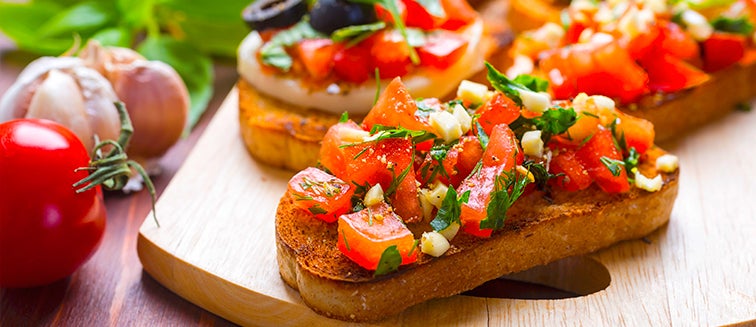 Antipasti
All Italian food starts with antipasti, which are appetisers. It consists of several dishes and some of the most common are:  bruschetta, which is toasted bread with garlic, oil and seasonal ingredients such as tomatoes, vegetables and cheese; burrata, a traditional Italian cheese; and panzerotti, similar to a pie and filled with tomato and mozzarella.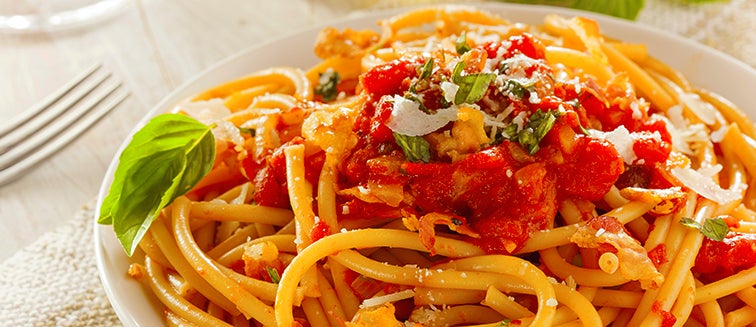 Bucatini Amatriciana
Bucatini is a kind of Italian pasta similar to spaghetti but whose particularity is that it is hollow. Amatriciana is a sauce made from tomato, chilli pepper and olive oil. Eaten together, this dish is typical of the centre of the country, especially Amatrice.  
Cannelloni
Cannelloni stuffed with cheese and spinach is one of the most traditional dishes of Italy that can be found in many regions of the country.  Sometimes you will find fillings of meat or fish as well. The cannelloni is covered in Parmesan cheese and the dish is one of the favourites of the Italians.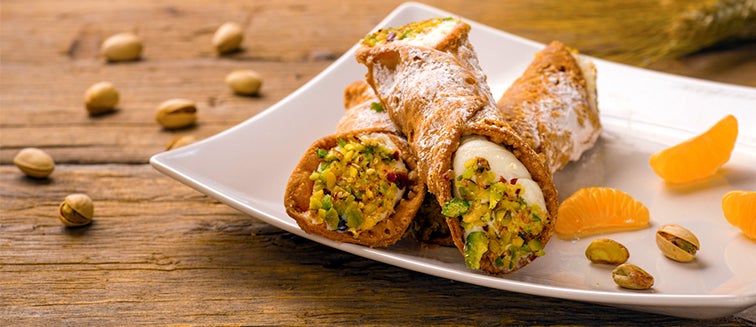 Cannoli Siciliani
As the name suggests, this dish originates from Sicily. Formerly and was typical of the Carnival, although nowadays it can be found at any time of the year. It is a tube of fried pasta whose interior is filled with ricotta cheese mixed with flavours such as vanilla, chocolate or pistachio.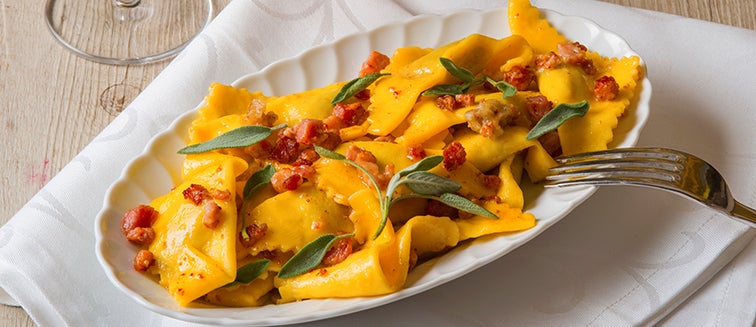 Casoncelli
This dish is a variant of ravioli and is typical of northern Italy. Its interior is filled with minced meat, bread crumbs, pepper, crushed garlic and grated cheese. Depending on the region of Italy there are different variations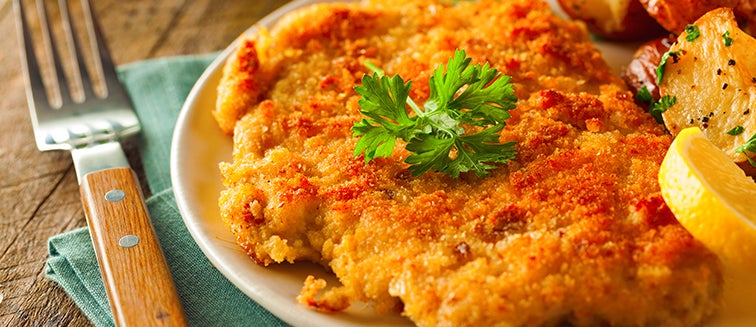 Cotoletta alla Milanese
This consists of a large flattened piece of veal, which is breadcrumbed and fried. It is traditional Lombardy, although it can be found in restaurants in other regions. It is usually accompanied by potatoes. Italians call this dish 'elephant's ear', because of its size and shape.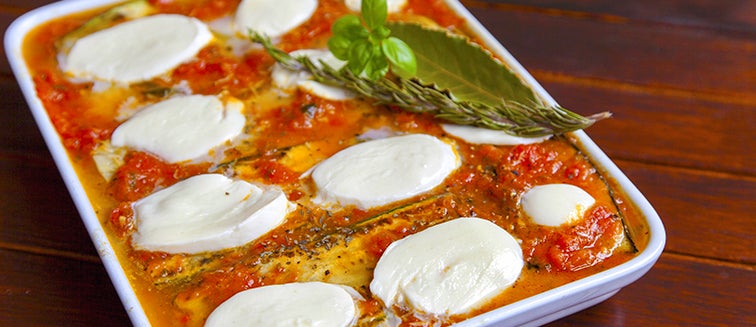 Melazane alla Parmigiana
This dish is typical of the island of Sicily. It consists of slices of aubergine with parmesan cheese placed one on top of the other as if it were a lasagna. It is served with a tomato sauce and basil. In Naples, however, they usually add mozzarella. Depending on the region of Italy, there are many different variations of this simple dish.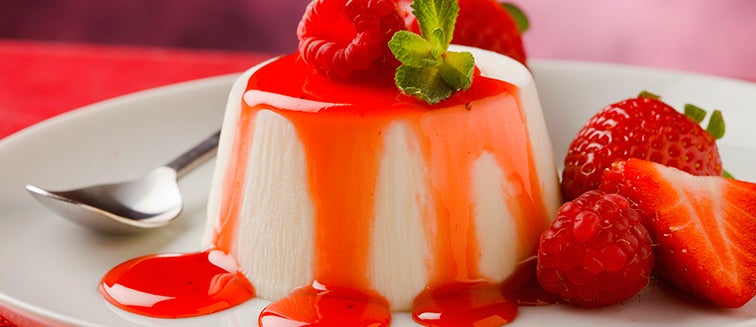 Panna Cotta
This dessert resembles a flan is typical of Piedmont. It is sweet and usually accompanied by fruits and a sauce. The most common are blueberries or blackberries. It has a creamy, jelly-like texture and is a light way to enjoy dessert.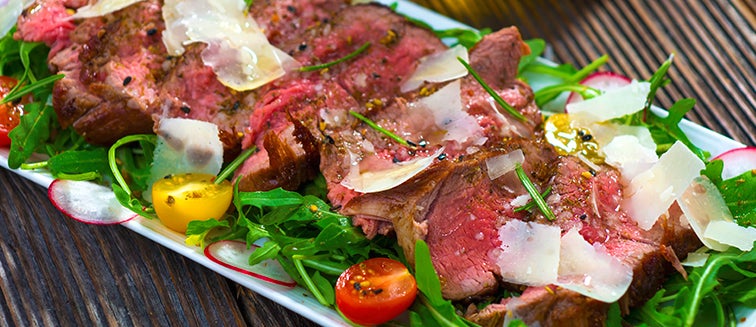 Tagliata
In Italy, Tagliata refers to a large, thick cut of beef, often served very rare. It is very tender and is usually accompanied by rocket leaves, parmesan cheese, cherry tomatoes, olive oil and balsamic vinegar.  
Tiramasu
One of Italy's most famous desserts. It is a sponge cake, served with Mascarpone cheese, coffee and amaretto. Once ready, they sprinkle cocoa powder on it. It is indulgent and widely available.