Call us for free now
Book with an expert for free:
+44 20 8068 3176
Prefer us to call you? Drop your number in the box:
24 hours a day, 7 days a week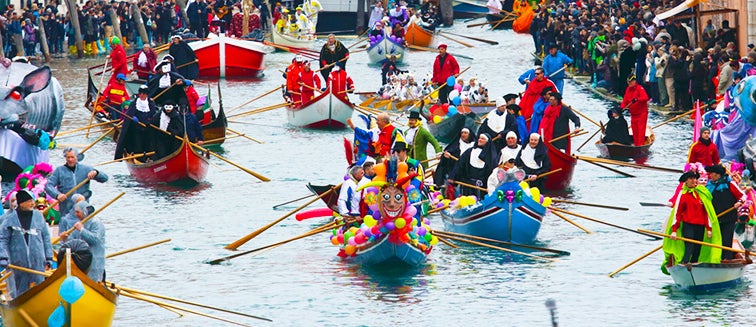 Events and festivals in
Italy
Events and festivals in Italy
As both a Mediterranean and Catholic country, the most important festivities in Italy are quite similar to those throughout Europe. Christmas is one of the most important dates, as is Carnival, Holy Week, and those days dedicated to virgins and saints. They also have a great gastronomic tradition, which is why there are days dedicated to wine and cuisine that are celebrated in different Italian regions.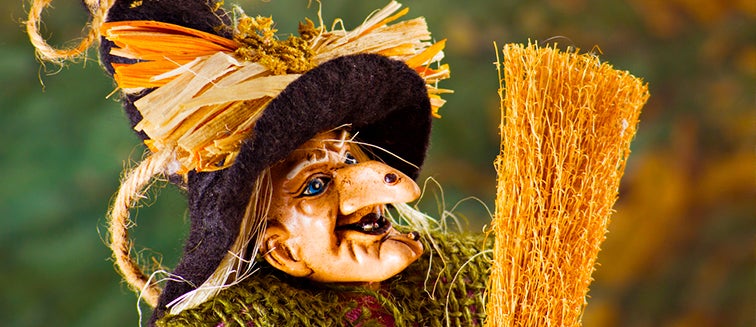 Epiphany
On this early January day, Italians welcome the Befana Witch, a traditional figure of the country who brings gifts to children. On this day there are parades and floats in different parts of Italy where the witch greets the children and spectators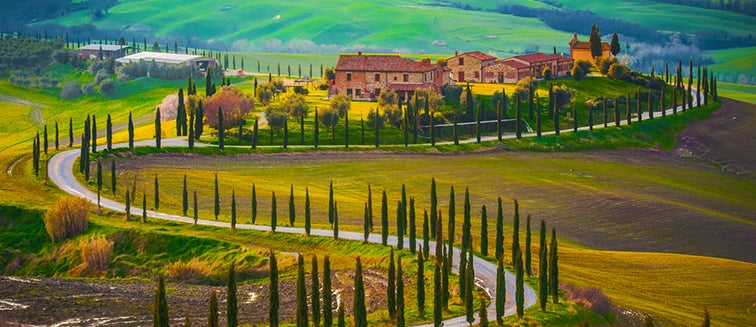 Ferragosto
This traditional festival is celebrated in many of the rural and agricultural areas of Italy. On this day, the cities are practically empty and the locals move out to the small towns to enjoy a great feast. Food is the main attraction of the day.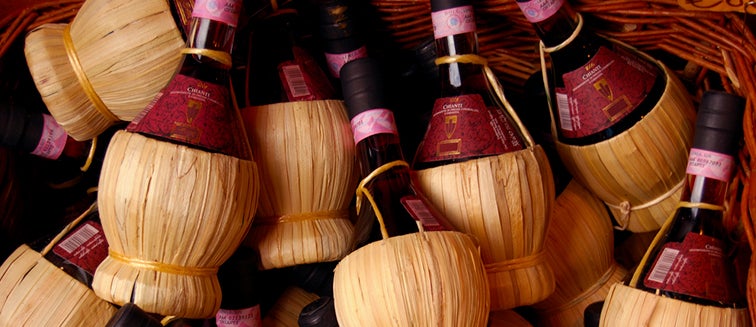 Grape Festival
One of the most traditional festivals of Merano, a wine region located in northern Italy. The closing of the harvest is celebrated, so everything revolves around grapes and wine. There are tastings, concerts, markets with local products and an agenda full of gastronomic activities.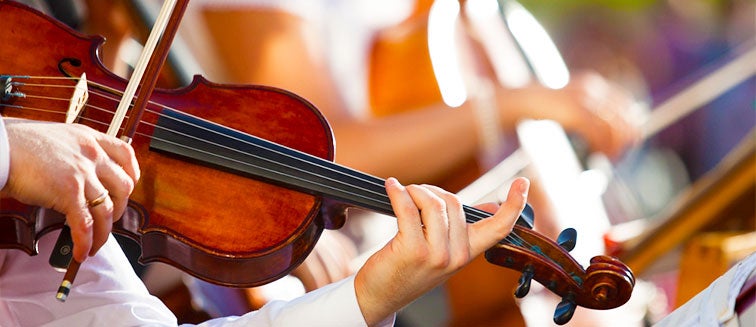 Maggio Fiorentino
One of the most popular classical music festivals in Italy. It is celebrated at the end of May in the city of Florence to welcome spring. It consists of four operas and the first to be performed in 1933 was Nabucco, by Verdi.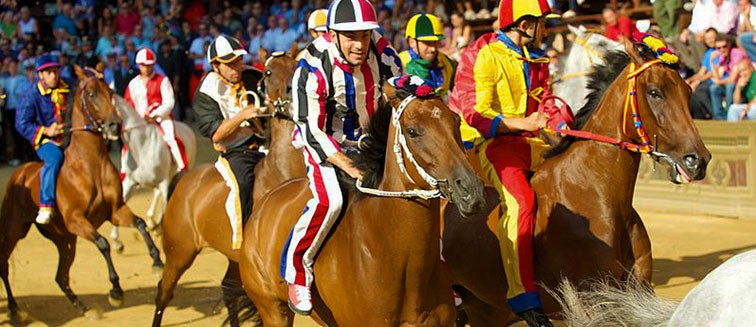 Palio di Siena
One of the most popular festivals of Siena since 1644. It is in honour of the Virgin of Provenzano and consists of a horse competition in its central square. The city is divided into 17 sectors compete in a horse race. Each of the horses has a different colour to signify its corresponding neighbourhood.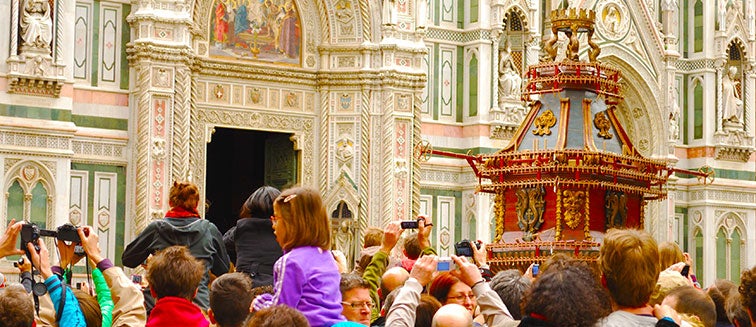 Scoppio del Carro
In English, Scoppio del Carro means 'car explosion'. This party is very popular in Florence, where during the Easter Mass a car is loaded with fireworks and set light to. This celebration marks the end of Holy Week.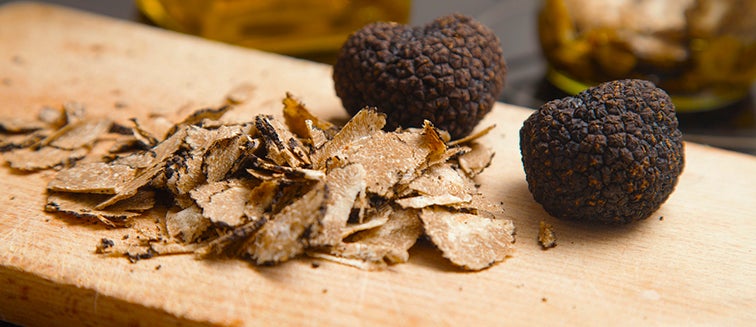 Truffle Festival
In different parts of Italy such as in Piedmont or Tuscany, the Truffle Festival is celebrated. It usually coincides with the second or third weekend of the month and the beginning of truffle season is celebrated. All the restaurants in the area include it in their dishes and there are also craft markets.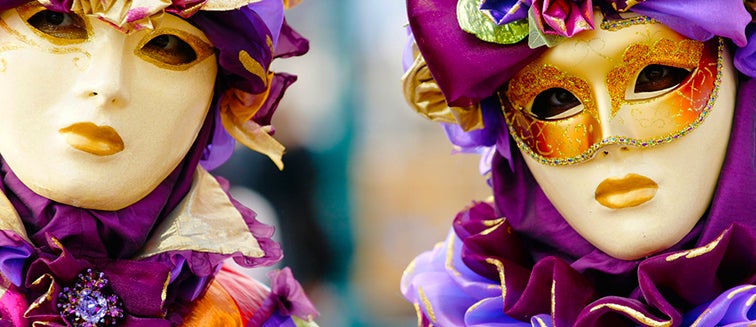 Venice Carnival
One of the most famous carnivals in Italy, and one of the most popular in Europe. It consists of several costume parties, and the party-goers wear traditional masks and typical Venetian clothing. There are also musical and theatrical events and an agenda full of cultural activities.