Call us for free now
Book with an expert for free:
+44 20 8068 3176
Prefer us to call you? Drop your number in the box:
24 hours a day, 7 days a week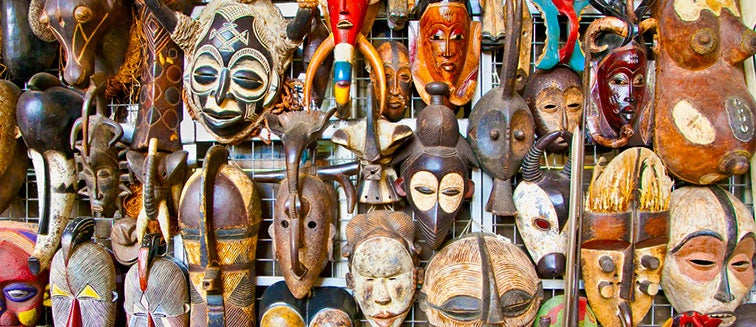 Shopping in Kenya
If you are looking for souvenirs from Kenya you should read this.
Shopping in Kenya is relatively easy since both in the capital, Nairobi or in the large cities such as Mombasa, Nakuru or Lamu, there are bustling markets where the locals exhibit some of the most typical products of the country, such as in the Maasai Market or the Village Market.
The most abundant products are usually crafts, made from local wood such as ebony. Also, tribal items are very sought after by travelers, who wish to take home a taste of the cultures of different Kenyan tribes such as the Maasai's, Samburu, Kikuyu or Turkana.
Most of the jewellery found in these markets are imitations of traditional tribal jewellery although in the coastal towns it is not uncommon to be able to find good quality gold. The prices are quite cheap, although in most markets haggling and bargaining are actively encouraged.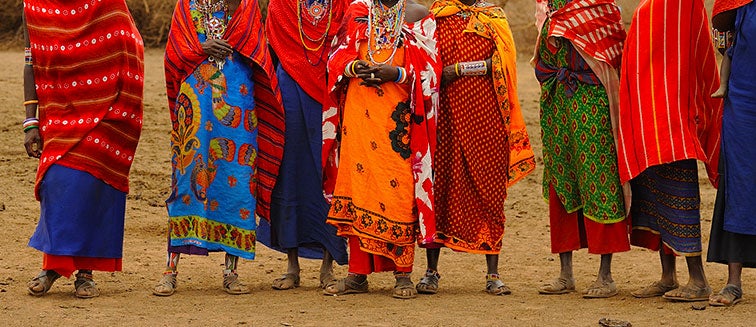 Clothes & Fabrics
One of the items most sought after by travelers in Kenya are the typical clothes worn by the many Kenyan tribes. Female dresses are called Kangas and are usually composed of two pieces, while male Kikois are one long kaftan style dress. The best areas to find them at a good price are Nairobi, Mombasa or Lamu. Batiks are popular fabrics that are commonly used for decorating the home. Its name comes from the technique used, where wax is used to create blank spaces between the colourful dyes used to colour the fabrics.. These are usually placed on the wall and have motifs of animals, landscapes or tribes.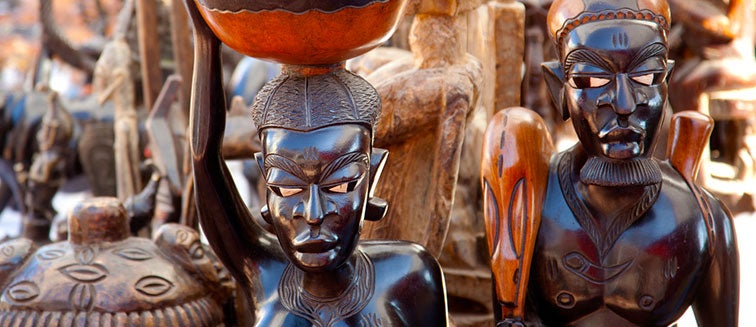 Crafts
Wood is one of the most abundant materials in Kenya. The most precious of them all is ebony, although many street markets have fake imitations for sale. The best way to make sure it is authentic is by looking at the base and scraping it a little to make sure that the interior is also black. One of the most popular wooden crafts are Tanzania Makonde figures, which normally depict humans and animals. Wooden masks are also seen in most markets but be aware that they may not be authentic.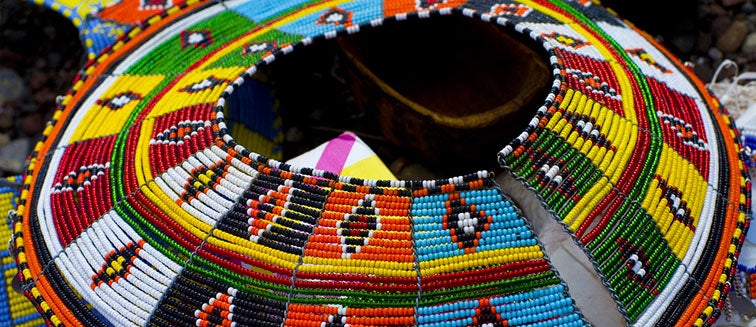 Jewellery
In most of the markets located in Nairobi or at the entrance of the national parks, you can find a great variety of costume jewellery and beads. You will find many colourful beaded necklaces and copper bracelets, some of which are adorned with coral or turquoise stones. Sometimes you will find ivory pendants too, although we advise against buying these are they encourage elephant poaching. Gold jewellery is commonly sold in coastal towns, often engraved with ethnic motifs.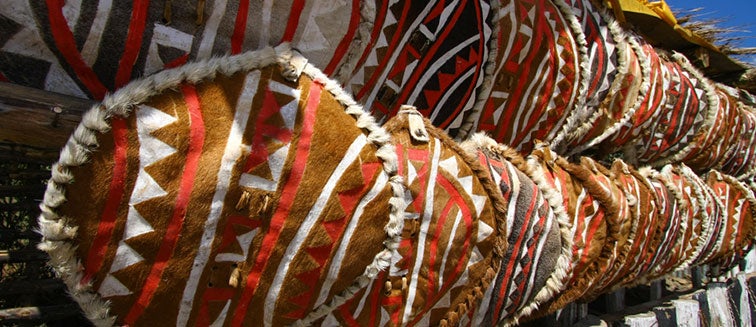 Tribal Items
Close to the nature reserves and in the capital it is commonplace to find items used by traditional tribes such as spears, shields, cooking utensils and small chairs. The best place to look for these pieces in the Maasai Market, in Nairobi. They make a unique souvenir, but be careful to check that they are authentic if they are expensive.