Call us for free now
Book with an expert for free:
+44 20 8068 3176
Prefer us to call you? Drop your number in the box:
24 hours a day, 7 days a week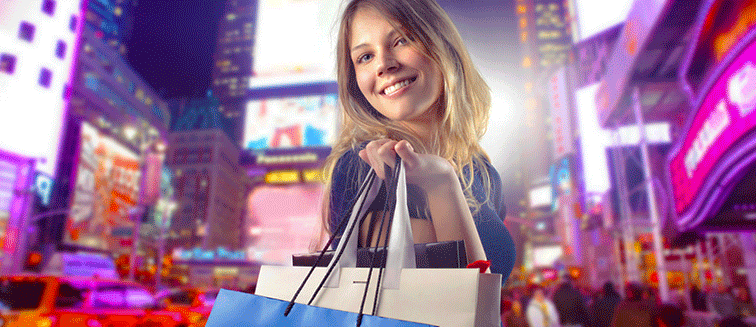 Shopping in
United States
Shopping in United States
If you are looking for souvenirs from United States you should read this.
Depending on how the dollar is at the time that you plan to travel to the United States, this country can be a real paradise for shopping. Especially if you travel in December, where many stores have already put the sales on for Christmas.
The US has a large number of outlets scattered throughout the city where bargains are easily found, especially for clothes, sporting goods or electronics.
The most visited store by the traveller in any part of the American country is usually Levi's. This firm always has discounted prices.
Perfumes are another of the most purchased goods in the country, because they are often cheaper, especially if you buy them in large shopping centres. Also electronics: photo cameras, video cameras, and laptops are also usually cheaper.
The best cities in the United States to go shopping are Los Angeles and New York because that is where there is more competition and a lot of bargains to be found.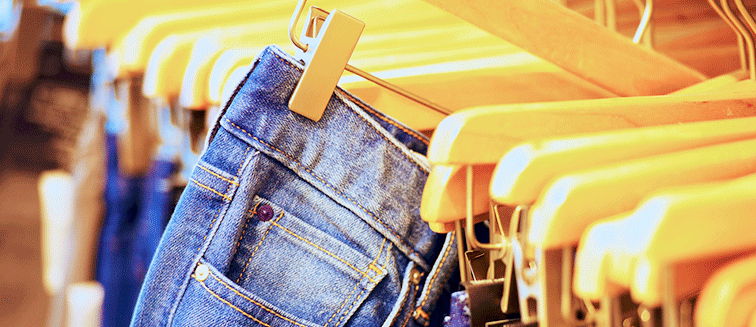 Clothes
If you are going shopping in the United States you are likely to end up buying some Levi's. This American brand is one of the most coveted by foreigners. Although it is not the only one, as in all the large cities there are countless outlets and shopping centres with garments of large firms at reduced prices such as at Livermore, Vacaville or Camarillo, in California; Century 21, Macy's, Jersey Gardens or Woodbury Common Premium Outlet, in New York. Footwear is usually another of the accessories found at a better price, as well as handbags. During the sales season, you can find products at half the price, although you will have to arm yourself with patience since, in general, most of the shopping centres or stores are usually overcrowded. Do not miss a stroll down 5th Avenue, if only to see the latest trends in the United States.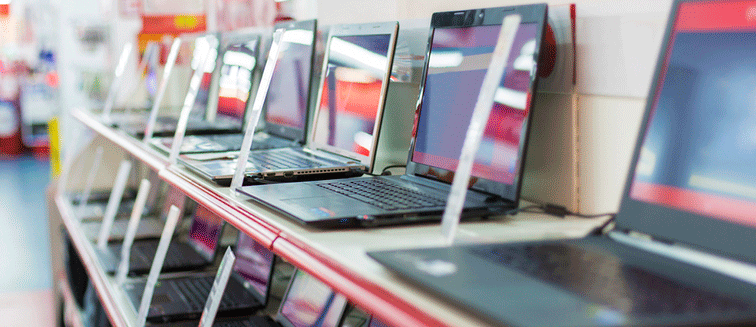 Electronics
The United States has a variety of stores specializing in electronics where you can buy mobile devices, photo cameras, laptops and gadgets at a great price. Especially during the sales, where you can buy real bargains. Some of the best-known stores for this type of item are Datavision, as they have a variety of brands and is one of the oldest in New York; B & H Photo Video, the best option to buy photography products; or J & R Music and Computer World, where there are always great offers. All of them are located in the Big Apple. Although in the Apple Store the prices are not far from those found in Europe, it is an experience in itself to visit the flagship store. In Los Angeles or Las Vegas, some of the best shops are BestBuy or Walmart. In the 90s Miami was also popularized by its electronics.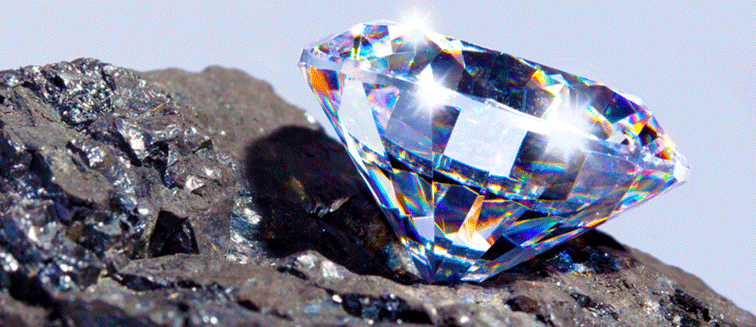 Jewellery
If you travel to New York, it is impossible not to think of Tiffany & Co, the legendary jewellery shop on 5th Avenue. Popularized by the movie Breakfast at Tiffany's, this six-storey establishment sells all kinds of jewellery, some at a good price. On the same street, there is also another of the most popular stores: Van Cleef & Arpels. There are other less luxurious establishments with more affordable jewellery such as Fragments, Ten Thousand Things or Jaded. If what you are looking for are diamonds, then New York is the ideal destination. 47th Street is where most of the businesses dedicated to buying and selling diamonds are concentrated.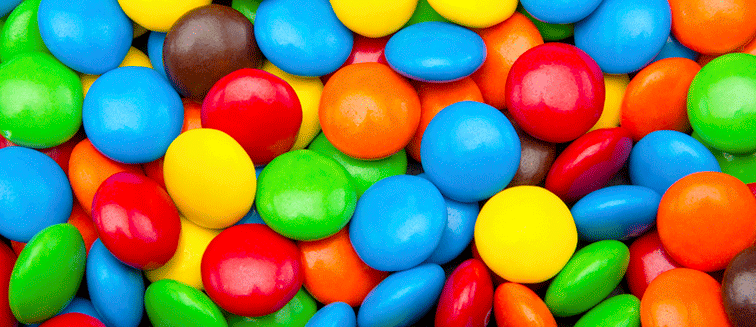 Merchandise
In the United States, there are hundreds of stores dedicated to the sale merchandise of American movie products, television series or sports teams. In New York, some of the most visited stores are M & Ms, dedicated to the popular sweets; Bubba Gump, the Forest Gump restaurant that sells all kinds of memories of the movie; the Disney Store and the Yankees store at the Yankees Stadium. In Los Angeles, you can find souvenir shops with of all the most iconic movies, as well as the merchandise of Universal Studios. In Orlando, there is an entire outlet dedicated exclusively to Disney.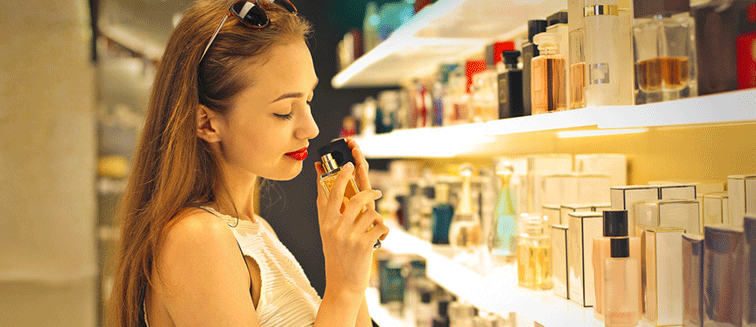 Perfume
Perfumes in the United States are often somewhat cheaper. The most advisable thing is to buy them in the duty-free area of the airport, although throughout the whole country you can find perfume shops and cosmetics stores with the best brands and at very competitive prices. In Miami, one of the best places to shop is La Belle Perfumes. In New York there is Perfumania or 42ND Perf, in addition to other shops that can be found in the large shoppincentresrs.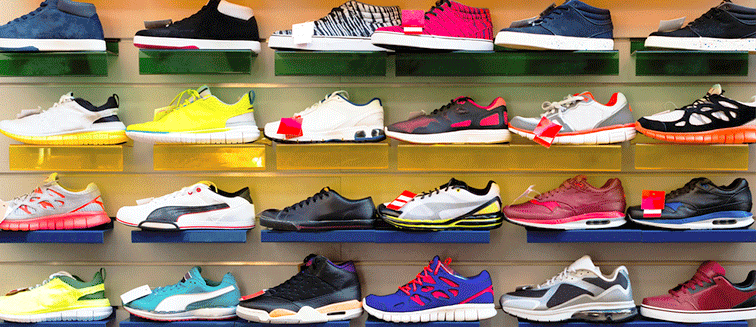 Sportswear
Exclusive clothing and sporting goods stores abound in the United States. Depending on what you want to buy, there are many specialized shops. Some of the chain stores are Sports Authority, Foot Locker, Academy and Disks Sporting Goods, although in all American cities you can find stores of the same firms: Nike, Adidas, Puma, etc. In New York, in the Chinatown neighbourhood, it is common to see shops selling goods at very low prices. Not all are fakes, but the vast majority. It is one of the cheapest places to buy imitation clothes at a good price.