Call us for free now
Book with an expert for free:
+44 20 8068 3176
Prefer us to call you? Drop your number in the box:
24 hours a day, 7 days a week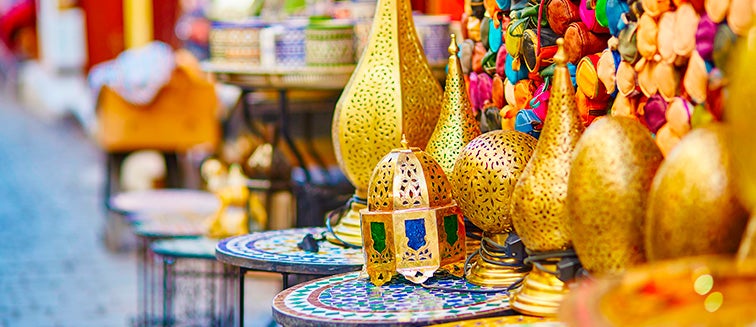 Shopping in Jordan
If you are looking for souvenirs from Jordan you should read this.
Shopping in Jordan is one of the best ways to learn about its culture, history and traditions. The souqs of big cities like Amman are full of merchandise of all kinds where you can find everything from clothes to the spices. Because they are local markets, where Jordanians make their own purchases, prices are quite cheap and, in some places, they are open to bargaining. Among the most characteristic products of the country is its popular white and blue ceramics elaborated by hand, mosaics, carpets and tapestries. Gold and silver are also goods that have acquired great prestige in the country, and in many of the stores they sell good quality jewellery. Jordanian fashion is also very particular. In many of the street stalls you can find keffiyeh, the typical checked handkerchief, or white tunics for men. Although undoubtedly, if there is a product that can not be overlooked due to its value and popularity it is the cosmetics and products made from the therapeutic Dead Sea water.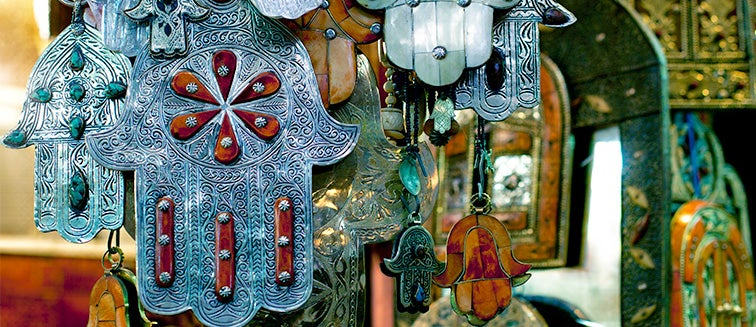 Bedouin Silver
Silver in Jordan is very valuable and items are produced by Bedouin women who make bracelets, necklaces, earrings or decorative items with the silver. They can be found in small shops in big cities and in the most touristic places like Petra. However, not all jewellery sold in the country is authentic. Some of the most traditional designs are the hand of Fatima, which serves to protect oneself from evil spirits; women's headdresses, which also usually incorporate embedded Ottoman coins; as well as utensils. Gold is also a precious commodity in Jordan. In its capital, Amán, you can find a market dedicated exclusively to this element where it is sold by weight.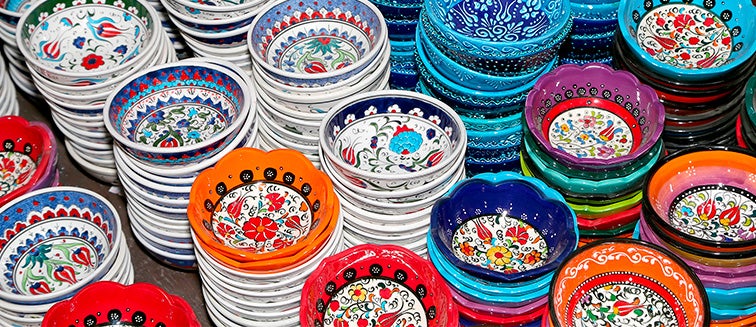 Crafts
Jordanian crafts are the most representative products of the country. The most emblematic craft pieces in Jordan are the blue and white hand painted ceramics used as tableware and decoration. They are one of the most precious assets of the country along with Byzantine art. Mosaic pieces that represent different scenes of Jordanian history are also very popular souvenirs. The best place to buy them is in Madaba, as it is known for being home the largest Byzantine mosaic in the world. Another type of traditional crafts are carpets, tapestries, scarves or hand-painted ostrich eggs with representations of biblical scenes. They can be found in any souvenir shop in the country.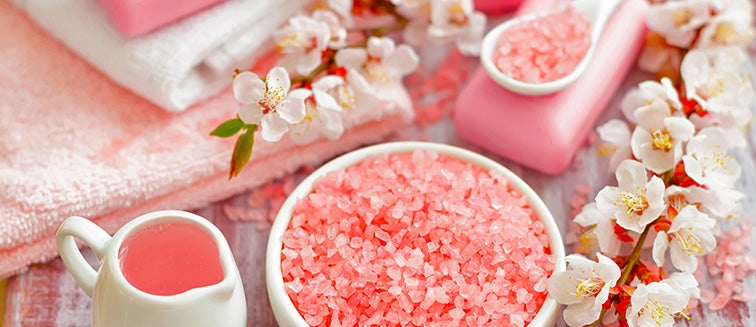 Dead Sea Products
The Dead Sea water is known for its healing properties, the salts and the 21 different minerals found in them. It is currently used by many cosmetics firms and is often used to treat dermatological problems such as acne or dermatitis. When in Jordan it is a delightful experience to receive Dead Sea body treatments in one of the spas found in the cities or to buy all kinds of creams and lotions made with Dead Sea water. On the bank of the sea itself, you can find a variety of shops where you can buy these products at a good price.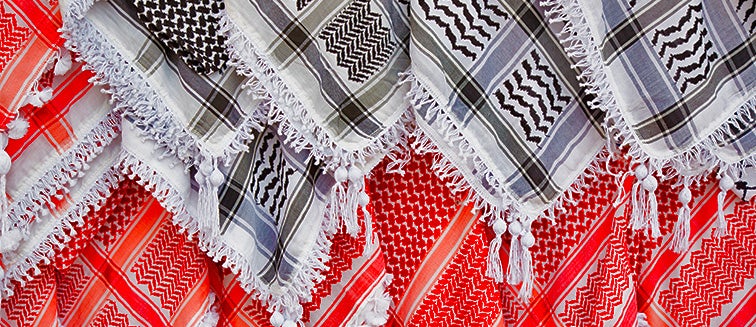 Keffiyeh
This traditional checked handkerchief is one of Jordan's best-known accessories. It is used both to protect against the cold and heat, as well as the desert blizzards and sand. Most of them are made of cotton or linen, although there are also thicker wool varieties. The most traditional of them, used since antiquity by the peasants and Bedouins, is black and white; although there is also red, which is the most common among the militants of the political party of the PLO.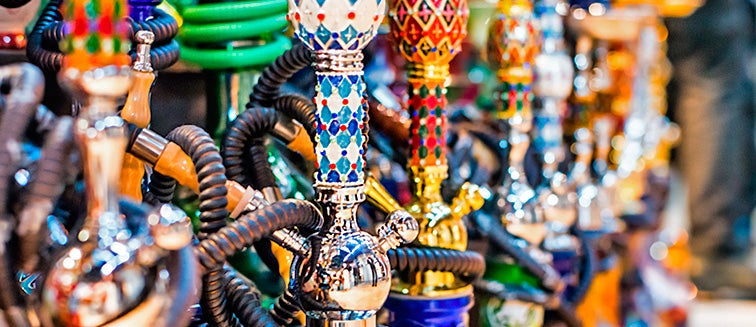 Shisha Pipes
Also known as hookah or narghile, this pipe serves to smoke tobacco of different fruits or aromas and is one of the best-known objects of the Islamic world. It is used socially, so it is usually consumed in bars or restaurants around the country accompanied by tea. Due to its popularity and it's iconic design it has become one of the products most bought by tourists as a souvenir, and it is possible to find it in almost all the shops in the large cities. The price is quite cheap and is a great gift to represent the culture of the Arab countries.  
Spices
Spices are the cornerstone of both Jordanian and Arabic cuisine. You can buy great quality spices in  all the markets of the country, the most popular shops being in the souk of Amman or the city of Aqaba. The stalls offer a plethora of spices and the colours and smells are delightful. Among the most consumed spices include cardamom, curry, sesame or zataar, among others. Spices are often sold in bulk and are priced very reasonably.