Call us for free now
Book with an expert for free:
+44 20 8068 3176
Prefer us to call you? Drop your number in the box:
24 hours a day, 7 days a week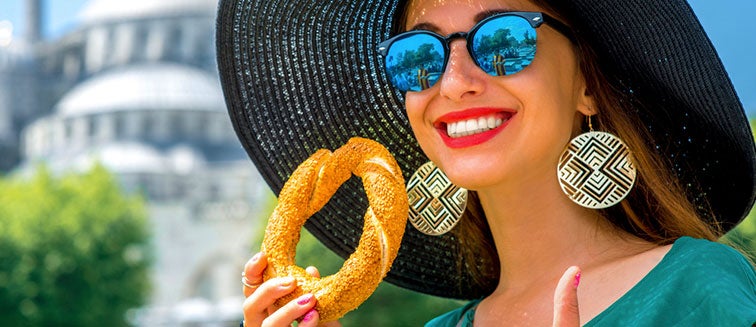 Food In Turkey
Turkish cuisine is one of the most international in the world. It has clear influences from its Ottoman past and Arab culture. It is rich in meats, kebab being the most exported dish, and spices, so their dishes often have a unique flavor. Yoghurt sauce often accompanies many of the foods, as well as salads. In terms of sweets, Turkey has a wide variety of cakes composed mainly of honey and nuts.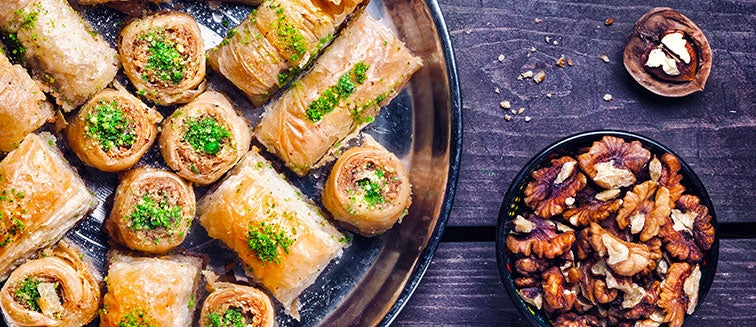 Baklava
Turkish sweets are one of the true delights of the country. The baklava is one of the most popular. This cake is composed of a paste of crushed walnuts bathed in syrup or honey, two crucial ingredients used for this type of sweets. On occasion, they may also contain nuts such as hazelnuts or almonds. It was the first Turkish food to obtain the designation of origin.
Balik Ekmek
Known as a Turkish fish sandwich and most commonly found in Istanbul, where striking colourful boats are moored in the Horn of Gold, in front of the Galata Tower,  as fishermen bring in their fresh catch of the day. The common filling of this sandwich is mackerel, accompanied by lettuce, onion and lemon.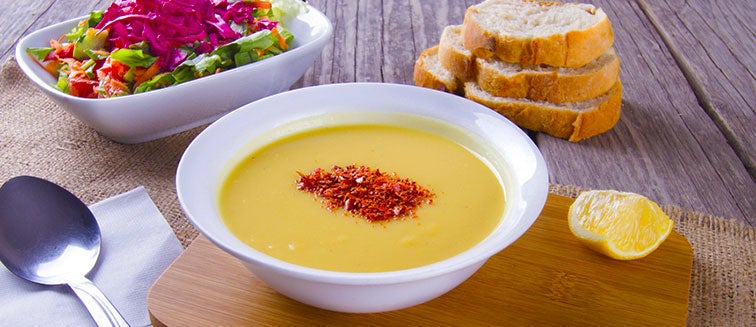 Corba
A Turkish soup that is usually served as an entrée. Although there is a great variety of flavours, the most popular are those made of red lentils. They can be served cold or hot and, the dish dates from antiquity when it was traditionally eaten as the fish meal of the day.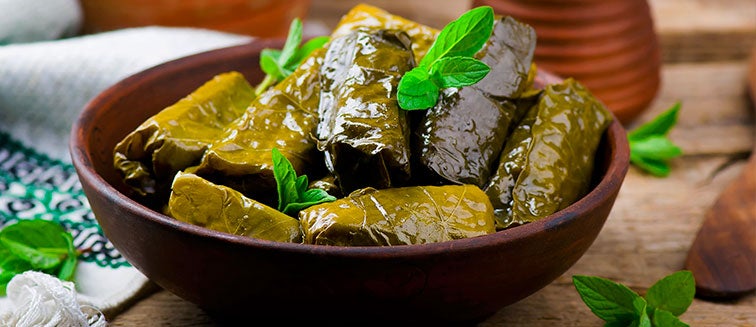 Dolma
The most typical Dolma in Turkey is a grape leaf stuffed with rice, which sometimes also contains minced meat, onions and spices. Sometimes the Dolma includes chilli or aubergine depending on the type. Likewise, tomatoes or peppers are also sometimes included. It originates from traditional Ottoman food.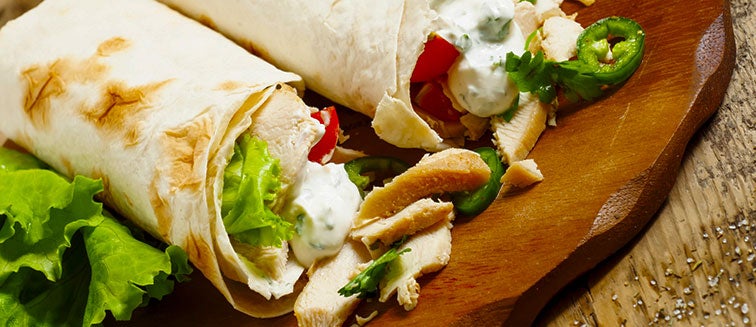 Doner Kebab
This dish is one of the most popular in Turkey and the most internationally recognised, although its original flavour differs from that which we find in our country as it's often spicier than the kebabs you find in restaurants around the world. It is carved meat from a rotating skewer and it can be eaten on its own or in bread, although it will always be accompanied by salad and yoghurt sauce.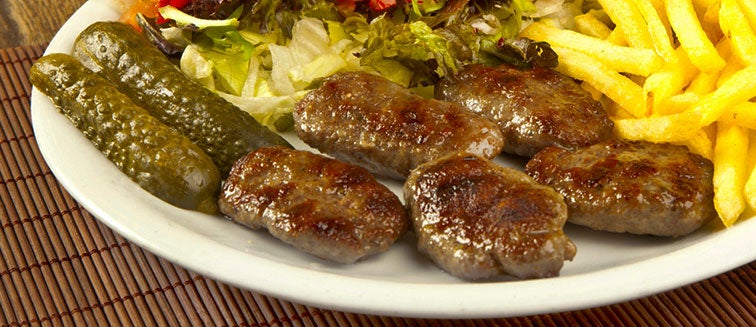 Kofte
This dish is originally from the Middle East and consists of beef or lamb meatballs seasoned with different spices. In total, there are 291 types of Köfte. The most traditional ones are also made with bread crumbs and rice. They are usually accompanied by chips or salad.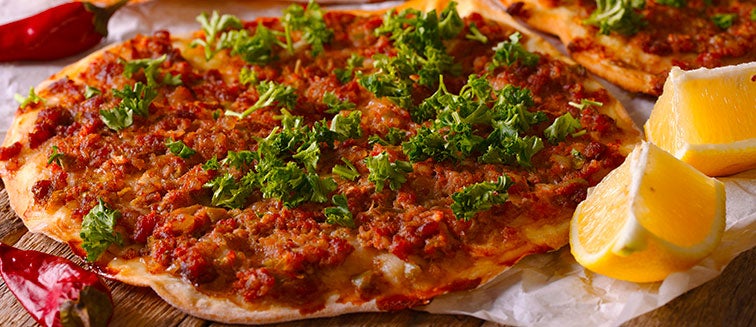 Lachmacun
The popular Turkish pizza, a dough seasoned with minced meat, onion, tomato and spices that is then put into the oven. It is of Arabic origin and this delicious fast food can be found both in restaurants and on the plentiful street food stalls.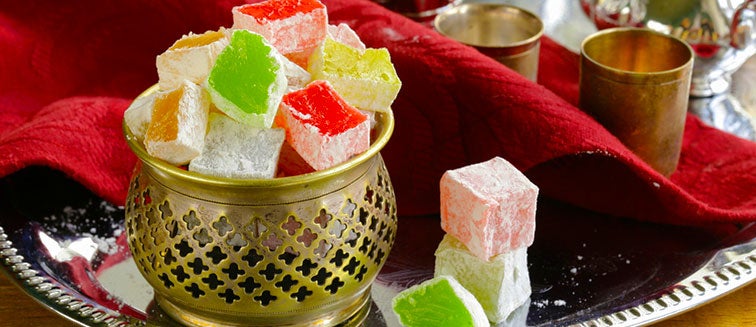 Lokum
Known as Turkish delight, these are one of the most popular sweets in Turkey. They are recognisable as small jelly squares, often decorated with toppings and available in a wide range of flavours and colours. They are made with starch, sugar and coated with icing sugar.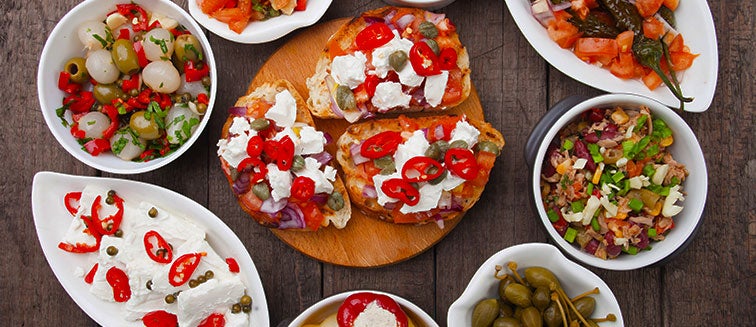 Mezze
A set of dishes that are served before the main course and that are made up of some typical delicacies of the country such as cheese, peppers, aubergines, seafood, hummus or dolma. It is often served as an appetizer, to accompany wine or raki, the typical Turkish drink.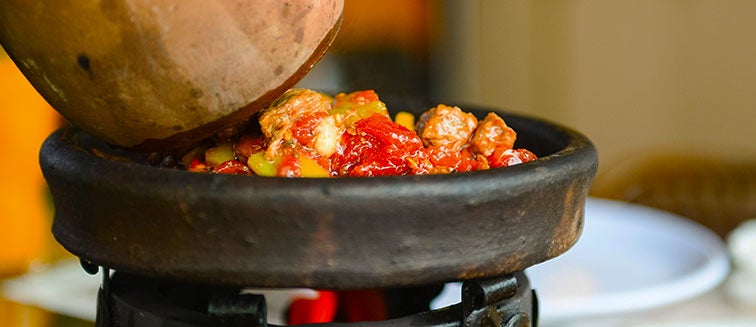 Testi Kebab
One of the most traditional dishes of Turkey. It is a stewed meat that is cooked inside a clay pot on the coal embers. The stew also contains vegetables and the mouth of the jar is covered with crispy bread dough. To open it, the clay pot is carefully smashed open. Although it can be found anywhere in the country, it is very common in Cappadocia.