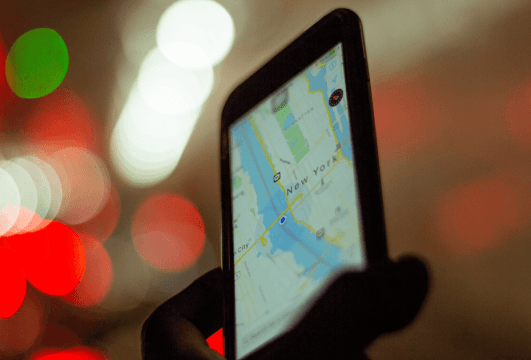 In the age of travel apps booking a holiday has never been easier. Long gone are the days of sluggishly wading through garish (although, admittedly creative) pages of teletext in hunt of a travel bargain. Yet, while many book flights, hotels, and tours with their smartphone, few harness the true potential of travel apps while holidaying. So throw away the map, ditch the phrasebook, and put your mind at ease with our pick of the best travel apps around.

Flush
Finding yourself in an unknown street with a stomach full of local delicacies is the perfect requisite for a holiday nightmare. Fortunately, the Flush Toilet Finder app is here to bail you out. This handy app holds a database of over 190,000 public restrooms worldwide. Alongside locations, it features updated ratings on the toilets themselves. Thankfully, the maps can be saved and accessed without an internet connection. Flush is not quite a lifesaving travel app, but it's damn close.
Culture Trip
Culture Trip is an online travel magazine filled with insightful guides on almost every city in the world. Due to its content being written by locals, you get a legit rundown of must-do experiences. Ok, it may sound like the majority of travel guides out there already, but the real hook is its Wishlist feature. Use this tool to compile your favourite articles according to the destination, or type of activity you crave on holiday. The beauty of these Wishlists is that they can be accessed without an internet connection; a handy feature for preventing holiday arguments whilst off the beaten track.

Eatigo
A first-time trip to Southeast Asia is a life-changing feast for the senses. Although, it must be said that delving into the culinary delights of this fascinating, yet extremely different culture, can be tricky. First, there is the language barrier while ordering. Secondly, there is getting what you want. And, above all, the price. Fortunately, this no longer needs to be the case. Eatigo eases your dining anxieties by giving you a low-down on highly-revered local eateries. Each review provides precise info on the food, location, and the language skills of the waiting staff. Along with the reviews there are a range of discounts updated daily, and options to reserve tables online.
MAPS.ME
Google Maps' poor offline abilities have fuelled a demand for trustworthy offline maps like MAPS.ME. In our opinion, this easy-to-use map app is leading the pack. Once a city map is downloaded, this travel app harnesses your smartphone's GPS to locate your position. Be it in a car, public transport, or walking – the map shows your location in real-time. Another feature that sets it out from the crowd is its offline search option -eliminating the need to pre-plan your adventures.
Trail Wallet
Travelling on a shoestring, or simply want keep track of your expenses? No worries – Trail Wallet records your outgoings quickly and simply. Due to its easy user interface, over 150,000 users currently trust this app to monitor their holiday spending. Just pull out your mobile when getting a bill and add the amount using the Quick Add screen. Later, when relaxing over a well-earned drink, you can access a breakdown on what you've spent on accommodation, food, travel and any other category you deem fitting – like your margarita budget for example.

Duolingo
Learning a language may seem a daunting task, but with a little app-help you'd be surprised at your progress. Duolingo features 32 language-learning courses aimed at beginners, and those looking to brush up on their skills. Its cheeky green owl, and game-like setup, make this app extremely addictive. At present, a whopping 300 million people currently use it to learn.
Of course, learning a few words of the local lingo is extremely useful when travelling, but it also comes with health benefits. Recent research has shown that studying another language can prevent Alzheimer's. What more excuse do you need to help the waiter on your next holiday?
Put these travel apps to the test by visting one of our top destinations of 2020.