10 holidays for over 60s that you will never forget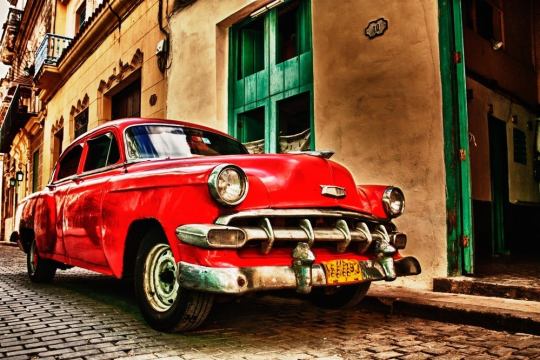 The golden age comes to many with everything necessary to enjoy the best trips of our lives. Time and will, that desire to want to explore the world after so many years of hard-working. We get a moment of deserved rest and for those who have the time available and the precise age, we have a list of the 10 best holidays for over 60s that you will never forget. Do you dare to explore the world?
Places that are a charm to organize your holidays for over 60s
Some cities and countries that are filled with magic to receive the best travelers of all. Those who are willing to know first-hand what each destination has to offer. Among so many destinations there are some favorites and from there we get the favorite by all, Argentina.
The country of tango has become the first of the travel destinations for over 60s. The magic of a bohemian city like Buenos Aires that acts as a landing port for all the elderly who want to enjoy their best years.
But the best of all this is that it is not only Buenos Aires, but the whole country of the southern cone is also a utopian destination for the elderly. So, a circuit in Buenos Aires, Iguazú and Patagonia could be like a truly unforgettable trip to enjoy with time.
Japan and the magic of the rising sun traditions
Asian cultures are increasingly a mystery that more people want to know. Soaking up enigmatic places that preserve its history, its culture, its traditions is always a good idea for the best trips of your life. That is why the culture and traditions of the country of the rising sun are a good example of what a person over 60 could enjoy.
Porto
If it is to talk about cities with magic, in Europe we have several examples. One of them is Porto. Its proximity to Spain, the beautiful architecture and its gastronomy is worthy of anybody's delight! The ease with which you arrive in this city is another reason to choose it. So cheer up, this could be your first destination as holidays for over 60s. The most beautiful city in Portugal awaits you.
Madeira
It seems that Portugal is more than a magical destination, it is an amazing place. Madeira Island could also be a unique destination, where you can relax and spend a few days of absolute rest in paradisiacal tropical beaches.
Istanbul
Turkey, in general, is an excellent destination to enjoy your retreat. A place where you can find fantastic sunsets over a hot air balloon. The meeting of two worlds, two continents full of history. After a few years in which everything has happened, tourism is recovering, so here we show you if is it safe to travel to Turkey? | Tips to keep in mind.
The adventure is also available to people over 60
You have spent a lifetime working, you also want to enjoy places full of adrenaline, unique paradises, and experiences that you have never lived. What do you think of these alternatives that we put below?
The Galapagos and evolution
Do you want to know the biggest turtles in the world? A place that we love and that you can meet on your trip through Ecuador. The South American country will be proud when you visit one of its greatest jewels. The Galapagos Islands in the Ecuadorian Pacific can enter your list of upcoming trips.
Brazil and its wildlife
The largest country in South America is full of paradises to discover. Large cities, beaches, natural parks and the largest rainforest in the world. You can discover here the lung of the world; the Amazon jungle could represent the adventure of your life.
Canada and the Rocky Mountains
We continue this journey through destinations with great natural wealth. Canada has become one of the favorite travel destinations for people over 60. And it is undeniable the great natural wealth of the American country. That's why here we recommend the best natural parks in Canada where you can disconnect.
Cuba, because the Caribbean cannot be left out
The Caribbean is a place that you have to know and nothing better than Cuba so that in the magic of the island you can enjoy the best of this land of pirates, revolution, beach and a lot of flavors.
South Africa, a luxury destination
Another favorite destination as holidays for over 60s. There you will find a mix of everything you might need. Cities, beaches, mountains and besides living the adventure as only in wild Africa you could find. If you want to enjoy a trip like no other and with the luxury you deserve. Are you ready to have fun?