Best places to travel in February | You can't miss it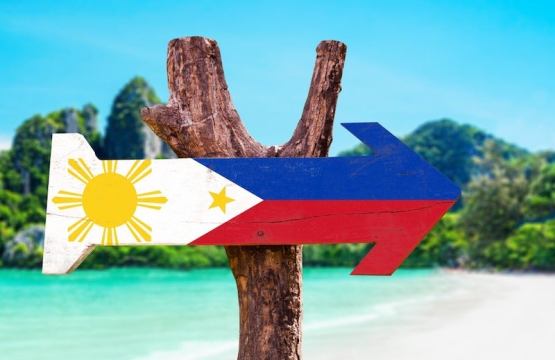 Just like you, we also enjoy traveling in winter. In general, you find destinations less crowded, prices are better and there are more options to choose from. This is our top 3 best places to travel in February.
1.- Borácay, Philippines
First, and on the top of our list of best places to travel in February, let us introduce you to the island of Borácay. After being closed for 6 months for rehabilitation works, the most famous island of the Philippines reopened its doors at the end of October 2018. It is home to one of the best beaches in the world: White Beach. The beach is divided into three stations. They all share the same basic characteristics: the most perfect sand you've seen and its transparent water. Each of the stations offers a different environment.
• If you are looking for high-end resorts, head to Station 1.
• Looking for a place to bustle and party? yours is Station 2.
• For those who want a more backpacking and relaxed atmosphere, they will have it at Station 3.
In Borácay there are other beaches almost as beautiful as White Beach. Puka Shell Beach is one of the favourite and, if you head towards the southernmost point of the beach, you may be lucky enough to enjoy it on your own. One warning: to enter Boracay it is mandatory to have a confirmed hotel reservation on the island.
If you are looking for a beach destination for your vacation in February, the Philippines is a safe bet. In full dry season and with temperatures around 30ºC, bet on some of its 7,107 islands and fall in love with the archipelago. You will meet one of the best places to travel in February, ideal for a romantic getaway.
2. Cambodia
One of the best places to travel in February is Cambodia. The first reason is simple: December to March is when the climate is drier and temperatures are more pleasant. In this season you will not have to worry about the heat or that it will rain too much.
Ideally, spend at least a couple of weeks exploring Cambodia. The most visited destination and, of course, the most iconic is Angkor. The capital of the empire that dominated Southeast Asia between the ninth and fifteenth centuries was located here. Hidden for many years by the jungle, only a part of it has been discovered. Visiting it is a must if you are in this part of the world.
Angkor Wat is the largest and best-preserved temple. Nevertheless, we recommend spending at least 3 days to visit other impressive ones. For example, Bayon or Ta Prohn are two great examples of Khmer architecture that will make you fall in love.
Cambodia does not end in Angkor. Fly to Nom Pen, the capital, to learn about another important moment in its history. The S-21 Museum is a difficult visit, but it will help you understand the recent era of the Khmer Rouge regime. In Phnom Penh, you will also find some of the most important buildings in Cambodia, such as the Royal Palace, the Silver Pagoda, and the National Museum. All of them justify the inclusion of this country in our list of best places to travel in February.
If you want to include a visit to the beach during your winter holidays, go to Sihanoukville. From here, ships leave for paradise islands such as Koh Rong and Koh Rong Saloem. White sand, turquoise waters and coconut trees await you!
3. Norway
We have to be honest, Norway is not a very warm destination to travel in winter, but it is one of the most beautiful at this time of year. That's why we include it in our top 3 best places to travel in February.
Put warm clothes in your suitcase and get ready to discover all the spectacular places that the country has to offer. You can start with the cosmopolitan Oslo, the capital. There you can learn about Norwegian history and culture in its many museums. Stroll through the fashionable neighborhood, Grünerløkka; or enter the Akershus fortress, a royal residence that dates back to the 14th century.
You can also take advantage of your vacation in February and sail on a cruise through the beautiful Norwegian fjords. Or make an excursion from Bergen, the most charming city in Norway. While the roads will be a bit icy at this time, you can also cheer up with some hiking trails around the country.
The culmination of this winter trip (and the most powerful reason to include it in the best places to travel in February) is the chance to see the Norwegian Lapland in all its splendor. Sleeping in snow hotels, hiking with snowshoes and, best of all, chasing the elusive northern lights are some of the things you can do in the most unknown region of the country.
Do you want to know some of the best places to travel in February? Contact us and we will help you prepare everything.