Not sure what to see in Cusco? Let us be your guide!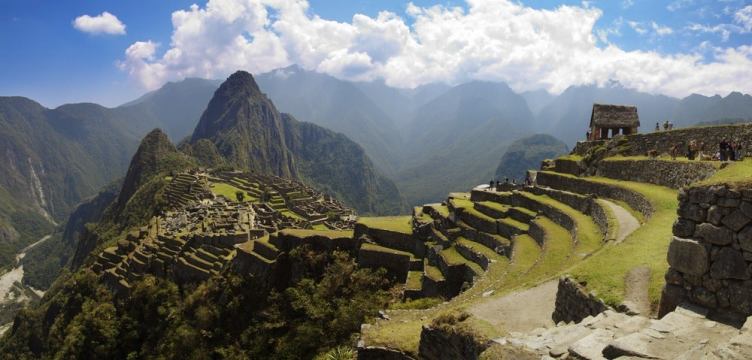 One of Peru's main tourist destinations is a magical spot nestled between mountains, valleys, lagoons and rushing rivers. We're talking about that beautiful, magical place considered a World Heritage Site thanks to its rich historical legacy. In this article, we tell you what to see in Cusco.
When in Cusco, you'll find a city packed with monuments, history, myths and legends which remind us of the grandeur of the 'Children of the Sun'. It's a place bursting with magic and stone walls that are simply fascinating. Get ready to enjoy a unique experience in the mythical capital of the Inca Empire. Needless to say, there are plenty of things to see in Cusco.
It has been coined 'Rome of the Americas' for its magnificent architecture
It's known as 'Rome of the Americas' for its plentiful monuments, churches and baroque and neoclassical squares that make up the capital of the Inca Empire. It was one of the most important cities of the viceroyalty period and is famous for preserving itself as a mystical sacred city, considered the capital of the Tahuantinsuyo Empire and known for its great historical and architectural heritage.
Machu Picchu is not only a sacred place of Andean culture, but also one of the New Seven Wonders of the World. It is dreamt of by many travellers who come to experience an adventure on this ancient Inca trail and discover the beautiful archaeological circuit offered by this gorgeous Inca citadel, as well as the numerous other things to see in Cusco.
What to see in Cusco, a city declared the historical and archaeological capital of the Americas
Declared the historical capital of Peru, this beautiful city – nestled in the Andean mountains – is a symbol of Inca architecture, with one shining example: Machu Picchu. It's an architectural jewel of the ancient Inca Empire that was a political, religious and administrative centre in its heyday. This is why Cusco is considered the archaeological capital of the Americas.
You'll discover Cusco's distinctive architectural and scenic characteristics. It's home to Sacsayhuamán Archaeological Park with its 96 archaeological sites, located very close to the city of Cusco and declared National Cultural Heritage, as well as Choquequirao, Quenko, Tambomachay, Ollantayambo archaeological remains, Chinchero Incan palaces, Pikillaqta Archaeological Park, Raqchi Archaeological Site, Tipón Archaeological Complex and other beautiful archaeological parks you can explore in Cusco. Enjoy the latest Incan adventure to discover much more about this magical location.
Be amazed by its history and incredible Incan engineering
There are many places where you can discover Incan engineering that predominantly uses stone, as well as impressive sites steeped in history, such as Huacaypata, known as Plaza de Armas and the backdrop for various important events in the city's history. Next to it is the Cathedral, which was built on the ruins of an Inca temple, the Convent of Santo Domingo, built on the Koricancha Temple or Temple of the Sun, the San Blas artisans' district, known for being home to renowned artists in the city, craft workshops and shops and one of the city's most picturesque areas.
Besides its architectural beauty, you'll take in its gorgeous landscape. It is known as the navel of the world because during the Inca Empire it was the political and territorial axis, located in an impressive geographical relief in the middle of the Andes, right in the heart of the tropical jungle. It's an impressive complex surrounded by a wide variety of wild flora and fauna. This makes for an itinerary packed with adventure and is yet another thing to see in Cusco.
Be amazed by the cuisine, one of the most varied and exquisite in the world
After visiting and wandering around the city, remember to taste some Peruvian cuisine. It's an absolute must when visiting Cusco: try a delicious ceviche, Huancayo-style potatoes, Arequipenian Ocopa, chanfainita or an exquisite pisco and a never-ending selection of other dishes considered Peruvian specialities. This place is the perfect blend of magic, adventure, history and delicious traditional dishes you simply can't miss.
Make sure you give yourself at least five days to explore the city so that you have time to wander around and visit some of the must-see archaeological sites in Machu Picchu. You can land at Teniente Alejandro Velasco Astete International Airport, located on the outskirts of the city of Cusco. Be wary that rainy season is between the end of November and April, so be sure to visit between May and October.
Remember that if you're visiting a place above sea level, we recommend that you allow yourself at least two days to adapt to the high altitude before embarking on your route along the Inca Trail towards Machu Picchu.