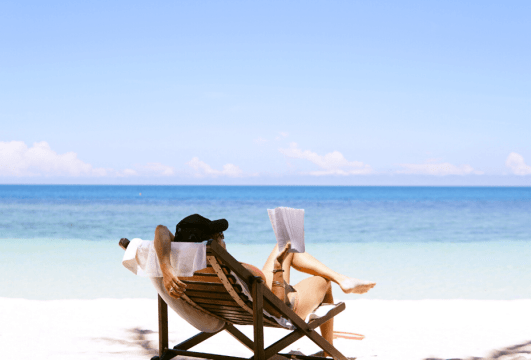 You may have heard mutterings of this recently, but what exactly is Blue Monday? Along with being a top-ten hit by New Order it's also something a lot less exciting – the most depressing day of the year. It doesn't require a mountain of data to explain why Blue Monday, is well, so blue; the empty wallet after the Christmas splurge, no breaks on the horizon, drab weather all make for a bleak start to the year.
Who coined the term Blue Monday?
Blue Monday is the brainchild of Cliff Arnall, a tutor from Cardiff University. In 2005, Public Relations company Porter Novelli, paid for a Blue Monday study to launch a marketing campaign. After conducting the study, the university tutor devised a formula that earmarked the third Monday of January as the most depressing.
The calculation used many factors including weather conditions, debt level (the difference between debt accumulated and our ability to pay it), time since Christmas, time since failing our new year's resolutions, low motivational levels and the feeling of a need to take action. Although this has since been dismissed as pseudoscientific, many agree that this time of year is rather glum.
How to beat the Blue Monday blues
Now you know where Blue Monday comes from, but how do we get through this gloomy day, or even month? Yes January may be dragging, but there are many ways to make the slog less arduous.
Firstly, give yourself a break if you're struggling with New Year's resolutions. A good tip is to breakdown your promises into smaller manageable tasks. This way, when February starts, you'll be ready and waiting to give them a proper go.
Alongside making your promises for the new year more achievable, try your hand at new hobbies. Maybe you've already started one; however, this shouldn't matter – take up more to keep that mind occupied. In fact, studies conducted at the University of Chicago found that busy people are more happy than idle ones. So, learn a language, try cooking courses, or try your hand at goat yoga – the list is endless.
January: the month of travel deals
If the dreary grey skies are getting you down a sunny retreat is just the ticket. In addition to giving you a much-needed dose of sunshine, a winter getaway is a perfect way to disconnect from your daily toils. Ok, this may not help your money worries but there are bargains aplenty this time of year.
A holiday – be it taken in two weeks or 10 – is a fantastic way to put some light at the end of your tunnel. Of course, keep in mind where the sun is shining in the chilly months; try heading to Latin America, Asia or Africa for pristine coastlines basking in all their summer glory. Yet, the sun isn't always needed to beat the blues; some destinations like Iceland for example, come into their own in winter. Check our post on the best things to do in Iceland to see how its Scandinavian marvels could cheer you up.
At Exoticca we have a breathtaking array of holidays that cater to beach lovers, culture vultures, and thrill seekers alike. Click below to let us whisk you away from all the doom and gloom.