Travel books that will inspire you and will bring you the adventure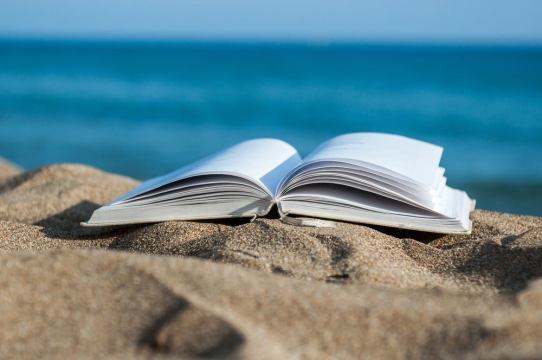 Books inspire us and help us grow. Many of them become the engine we need to take off. Sometimes we need something that gives us the impetus to make decisions and leave. We want you to discover the world and that is why we make this post. Travel books have stories that show us the world from different perspectives. These stories are full of adventures and experiences. Thanks to the travel books that we connect with, our desire to travel are lit. Travel books have been converted into road maps and unique guides. Treasures that help us discover.
The books that we will cite below, have become the best company of many travelers around the world. Taking advantage of the occasion of the world book day. We want you to know some travel books that might inspire you. Are you ready to have the adventure of your life? Do you dare to read and discover? The world awaits you with open arms.
Travel books that will inspire you
Wild – by Cheryl Strayed
A trip to your interior. Author Cheryl Strayed tells us in this very moving book, how she faced her own fears and insecurities after a journey of 1,800 kilometers alone and on foot through the mountains of the Pacific in the United States.
The end is my beginning – by Tiziano Terzani
In this work, the writer tells his son many of his adventures. The cold war, his years living in China, the Vietnam War and his years in the Himalayas.
The naked tourist – by Lawrence Osborne
Tourism has finally invaded the magical places reaching a damaging point. Are there still natural, authentic and virgin travel destinations? A travel book for reflection. With a little humor and many teachings to be responsible travelers.
City of the beasts – by Isabel Allende
In this book of fiction, Isabel Allende fills our desire to explore with her magical realism. A trip to the Amazon that ends up being a story of legends, jaguars, and eagles. Only by visiting the lungs of the world can you understand the magic behind the letters in this travel book.
Eat, pray, love – by Elizabeth Gilbert
Although for many it is not of its appreciation, this is a book that could inspire you to travel. At least to know the places that appear here. Italy, India, Bali. Besides being very easy to read, it could help you decide to travel.
Vagabonding: An Uncommon Guide to the Art of Long-term World Travel – by Rolf Potts
A book that could be a very big motivation for solo travelers. The author spent years traveling the world. Here you can have a collection of stories and tips for you to decide to travel. One of these travel books that will definitely help you if you start on a long trip.
Into the wild – by John Krakauer
In April 1992, Chris McCandless, 24, went solo and barely equipped in Alaska. Four months later, hunters found his body lifeless. His story, broadcast in a report by Jon Krakauer, sparked a heated debate, because, why a young man who had just graduated decides to cut all ties with his family and get lost in an inhospitable region?
Holy Cow: An Indian Adventure – by Sarah MacDonald
After traveling as a backpacker through India Sara MacDonald does not get a good impression of the country. She promises never to return, but after several years she has to break her promise. Now in his book he tells his new adventure through India. With spiritual encounters and funny anecdotes. Every place deserves a second chance.
The alchemist – by Paulo Coelho
This is one of the travel books that fill you with passion and desire to travel. It is an inspiring story that invites us to follow our hearts. A story of a shepherd, who, despite some inconveniences, has a great adventure through the Sahara. A book that can help you decide to live to travel.
The beach – by Alex Garland
You have surely seen the movie with Leonardo DiCaprio. For many, the movie does not become as good as this book. Thailand offers to discover a different world. In this book the way to know this place as it was done in the 90s is related. You will want to know the beaches of South East Asia after reading this book.
Ready to read and take the trip?
The adventure of your life may be closer than you think. Perhaps one of these books can motivate you to make the decision to travel. The adventure of your life is just beginning, maybe you are the next reporter who inspires new travelers to travel the world. Do you know other books that have inspired you to travel? What books would you add to this list? Enjoy the trip and Happy world book day!