5 places to visit in Patagonia Argentina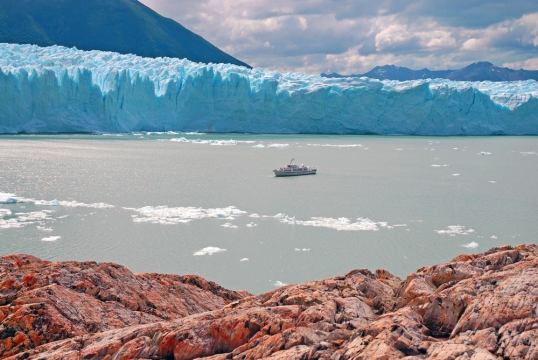 Patagonia Argentina is a wonderful place. A natural region that you must visit at least once in your life. We are sure that getting to this place will make you fall in love with the natural wonders of Argentina. To arrive here is to explore the last corner of the American continent. A place bathed in cold waters, spectacular glaciers and a giant mountain range that starts here to travel the entire continent. As we know that you would love to discover this natural wonder, we have prepared a list with the 5 places to visit in Patagonia Argentina.
5 places to visit in Patagonia Argentina
Before starting with these beautiful places, you must understand that summer in this part of the world corresponds to the months of December to March and winter goes from June to August. It is important that you keep it in mind when preparing your trip in this region of South America.
Bariloche
Bariloche is known for being a true paradise for lovers of skiing and snowboarding. During the Argentine winter, Bariloche becomes a very attractive place for lovers of these sports.
But, Bariloche is much more than winter sports. No matter what time of year you visit this place in Argentine Patagonia. Well, the natural wealth of this area of the continent is impressive. Fall in love with lakes, hills, glaciers, and many more natural wonders. That is why this is one of the places to visit in Patagonia Argentina.
Chubut River
How not to know a river that crosses Argentina from the West to the East? A beautiful river that creates a natural spectacle in its path. From the Andes to the South Atlantic. For its cold waters runs history, a lot of Argentine history. The river crosses diverse regions and localities in a route of more than 800 km. The importance of the river is so great that the province through which it crosses takes its name. Chubut is one of the Patagonian provinces of Argentina.
The route of the river is very extensive, always accompanied by beautiful landscapes that make up this magical region. Do not miss it on your visit to Patagonia Argentina. No matter which of the sections of the river you know, you will surely be impressed by the landscapes around you. From the Andes to the Atlantic Ocean at its mouth at Playa Union, City of Rawson, capital of the Province of Chubut.
Cerro Bayo
Get ready to get to know the ski center with the most breathtaking views. Cerro Bayo is located just 15 minutes from the city of Villa Angostura. It is the closest ski center to a city in the entire Argentine Republic.
The ski center is open all year, so, you can enjoy the snow to practice your favorite winter sports at any time. You surely will like to ski in the middle of Andean forests. But if you want to know its true beauty, see this place in winter. The moment when the white snow covers more than 200 hectares for your enjoyment.
Once up, you will be out of breath with the unimaginable views you will get. From the top of Cerro Bayo, you can enjoy spectacular scenery, consisting of many snow-capped mountains of the Andes, endless Andean forests and the charm of Lake Nahuel Huapi.
Glaciar Perito Moreno
We arrive at Los Glaciares National Park and its highest star, the well-known Perito Moreno glacier. This is the largest glacier in the park, and it is one of the most famous landscapes in Patagonia Argentina. Being located on the mountain range in Argentina Lake, the snow that falls from the mountains adheres to the glacier. Therefore, this is the largest glacier in the park and continues to grow day after day.
You can reach this glacier from the city of El Calafate. At 80 kilometers from the city, there is Los Glaciares National Park, which besides the Perito Moreno, is composed of another 355 glaciers. Unfortunately, most of these are not accessible to tourism.
El Chaltén
Although Perito Moreno takes all eyes in the national park Los Glaciares. A town appears that is undoubtedly one of the places to visit in Patagonia Argentina. A small and quiet town, to disconnect from the world and connect with nature. Here there is only one ATM and there is no signal on mobile phones. So, relax and enjoy nature.
In addition to being at the foot of one of the mountains with greater difficulty to climb in the Andes. Mount Fitz Roy, although its height is low compared to other Andean mountains, it should be climbed only by true professionals.
A bonus, Route 40
An extensive road that crosses Argentina from north to south is one of the must-sees in this region. In any of its sections, you will find landscapes that leave you breathless and that you will remember forever. Many of the places we talk about here are on this route, like Bariloche or the Perito Moreno glacier. Venture to know this wonder in South America.