Tips for India: make the most out of your holiday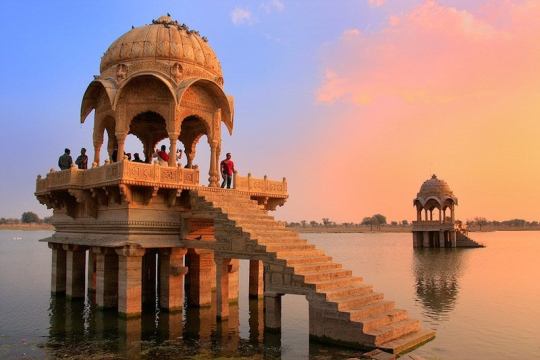 India is one of those destinations we all want to visit at least once in our lifetime. Let us give you a couple of tips for India to make the most out of your holiday.
Tips for India: Planning and Logistics
When to visit India
The best time to travel to India is the winter. Especially between the months of September and March. During these months there is little rain, the climate is cooler to the north and in Rajasthan. The weather is also very good to travel to the south and visit the beaches. On the contrary, the months of May and June are very hot. The monsoon usually arrives in July and extends until August with high rainfall and humidity. The good side of it is that the prices of the hotels are lower, and there are fewer tourists.
Passport / Visa
Your passport must be valid for at least 6 months from the date of departure from your country. Most foreigners need a visa to visit India. Ask the Embassy or Consulate of India in your city. If you need help, do not hesitate to ask us.
How to get to India?
Not many tips for India regarding flights. We would just like to remark that there are direct flights to Mumbai (Bombay), Chennai ( Madras ), Kolkata (Calcutta), and Delhi from most major cities in Europe, Asia, Africa and the Middle East. Just contact us and we will help you arrange the best flights and transfers.
Tips for India regarding the weather
Being so big, India has several climates, and there can be a lot of difference between north and south. The winters are mild, but in the deserts of Rajasthan, it is very cold. It does not rain much in the winter. At the end of April, May, and June, temperature increases up to 45 degrees, and there is usually a lot of dust. In July and August, the monsoon appears and it is hot and humid.
Luggage
Check with your airline the limits of weight and size. In India, airlines are very strict, and it is more than likely that you buy gifts and souvenirs. One of the most valuable tips for India you will find here: leave some empty space in your luggage!
Tips for India: daily life
The essential
Wear light clothes and keep a sweater or jacket handy for the night. Almost all hotels offer laundry services at a good price, and it is possible to buy cheap clothes in all cities. There are also many tailors. In general, women in India do not dress like Western women.  To avoid people staring at you, choose a conservative style. To visit the mosques women need to cover themselves.
Where to go once in India?
This is where we can give you as many tips for India as there are. Rajasthan, Old and New Delhi, Agra ( Taj Mahal ), the mountains, Varanasi, national parks (with tigers, elephants, and much more), Goa and Kerala… We can help you in organizing full holidays to any of such final destinations. Or proper tours so you don´t miss a thing.
Currency
The currency of India is the Rupee ( Rs or INR). Regardless of the arrival time, there will be a place to exchange money at the airport. The easiest thing is to change dollars (US) or traveler's checks, but it is not difficult to change euros either.
Banks
If you need to go to the bank, their opening hours are 10:00 AM – 2:00 PM
Cards
Most hotels, airlines, and large stores accept cards, but in villages and street markets, you will need to use cash. pay attention to the notes to get. If they are deteriorated you will not be able to use them again or change them when you leave the country.
General money tips for India
Salaries in India are low, so tips are important. For example, 10 INR (0.20 euros) for a trunk, between 100-200 INR (2-4 euros) per day for your chofer, and between 5% and 10% in a restaurant or for hotel staff.
Electricity
In general, 220 AC. 50 HZ. Usually, the plugs are just the same as in Europe,  but not always!
Mobile phone coverage
Ask your company before leaving. The coverage now is large in India, but not total. There are public telephones throughout the country, but international calls are usually expensive compared to the general prices of the country.
Internet
You will find Internet access almost everywhere. Even in small cities.
Tips for India: Health and security
Health
There are no mandatory vaccinations to go to India, but the following are recommended: Hepatitis A, Typhoid, Meningitis, Tetanus, Polio. Consult your doctor for Hepatitis B and Malaria.
Water
It is recommended to drink bottled water.
Security
India is, in general, a very safe country for the tourists but of course, you have to take the same precautions as at home. Nothing beyond common sense.
We hope these tips for India have helped you in the first approach to your dream holiday. Remember to contact us for further help!