Top 5 Valentine's day destinations for 2019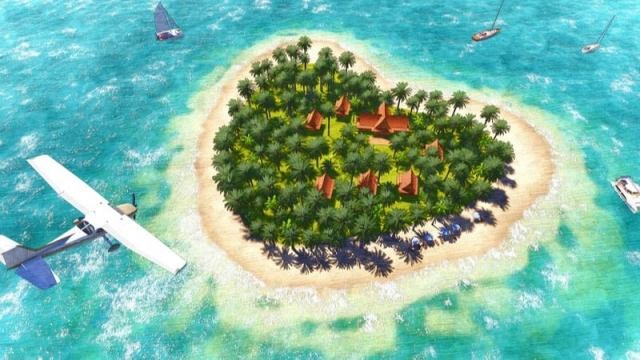 Valentine's Day is just around the corner. And to celebrate it with all of you, we have prepared a trip around the world. Yes, a trip around the globe with a stop at the best destinations for Valentine's Day. So read carefully and take note of the countries that best define you as a couple: a safari in Kenya? A beach in Tahiti? A romantic dinner in Rome? These are some of our proposals, but there are more.
Travel destinations for Valentine's Day in Europe:
Italy
It has been hard to make a decision regarding the best travel destinations for Valentine's Day in Europe. Paris is the City of Light, Rome is the Eternal City, how could we choose one of them?
In the end, we have let nostalgia for the happy 50's win. Recently, we talked about how the wonderful Audrey Hepburn traveled Rome in her Vespa. There she got lost in the most charming streets. The film also gave us beautiful views of the Colosseum and Audrey also fell in love.
So, if you do not want to leave Europe on your Valentine's getaway, this is the city we recommend. In Rome, you will enjoy a pleasant climate, one of the best coffees in the world and incredible Italian food. A perfect combo to meet again with what you first liked most of your partner.
Travel destinations for Valentine's Day in Africa:
Kenya
Africa is a continent full of beauty and, for most of us, also full of mystery. When we think of the African savannah, images of big cats, huge elephants, and helpless herbivores crowd our minds. That and much more is what you will find if you decide to choose Kenya among the travel destinations for Valentine's Day.
We propose a photo safari. This way you will find the culture of the country and also the most beautiful of its natural wealth. Both its fauna and its flora. If you are looking for an unforgettable experience, Kenya is your trip.
Travel destinations for Valentine's Day in Asia
Japan, the jewel of the Far East
Japan is one of our favorite destinations for Valentine's Day. Asia is a distant continent and that is precisely why its cultures and treasures call us powerfully.
We know from the land of the rising sun that its great cities are full of contrasts. The most advanced technology comes from there. And so do millenary traditions.
There is not much space for romantic love within the Buddhist religion. However, if you visit Kyoto during your Valentine's getaway, take a trip to Nara. There, among the sacred deer and ancient temples, you will find a small altar dedicated to a couple of gods. The only one in the country. If you find it, your relationship will last forever.
India
How can we not mention India when we talk about Valentine's Day destinations? The city of Agra is one of the most visited by travelers who love the country. Perhaps because it contains one of the seven wonders of the world: the Taj Mahal. The emperor Sha Jahan built this beautiful mausoleum to honor his favorite wife.
We encourage you to travel there and enjoy its enormous beauty. And also to keep your love alive so that this Valentine's trip is only the first of many. How about visiting the seven wonders? A unique trip every February is a wonderful way to give wings to love (literally)
Travel destinations for Valentine's Day in Oceania
French Polynesia
We are now getting to the end of our trip around the world. And, to bid farewell to this article about the best travel destinations for Valentine's Day, we will stop in French Polynesia. An archipelago made up of an infinity of islands of unique beauty. It is perfect if you are looking for a quiet retreat. Here you will find dreamy landscapes, beautiful beaches and you can enjoy the company of your partner.
You can choose the best-known islands, such as Tahiti and Bora-Bora. Or you can get lost on a remote island and live a Blue Lake-like experience. Although it is better to stay in one of its fantastic hotels so you can enjoy the exquisite Polynesian cuisine. A combination of island ingredients and French sophistication.
If you are not sure what type of trip you are looking for in this important date, do not hesitate and make one of our circuits: we will take you to Polynesia and you will finish your trip in San Francisco. So you can live both the tranquillity and the bustle without worrying about anything other than your own fun. Does a romantic dinner with the Golden Gate in the background seduce you? We love the idea.
These are our proposals for travel destinations on Valentine's Day. We can help you prepare your getaway to one of them or to whichever you decide. Trust us, call us and together we will create the perfect Valentine.