All the requirements to travel to Asia that you can not ignore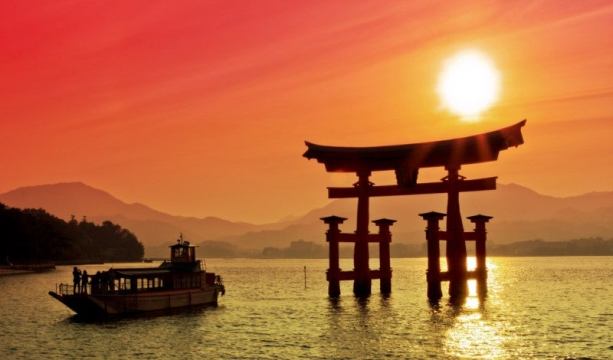 The Asian continent is an increasingly attractive destination for travelers. However, if you plan to go to Asia, it is important that you are informed about the recommended vaccines for each destination, as well as the necessary documents to enter, as these vary in each country. These are the requirements to travel to Asia that you can not ignore.
Vaccines that are mandatory requirements to travel to Asia
The health requirements that you have to comply with are different depending on the area you are planning to visit. On one hand, the basic vaccination for any trip comprises tetanus-diphtheria, triple viral and hepatitis A.
On the other hand, in the Indian Subcontinent, there is no yellow fever, so this vaccine is not mandatory unless you come from a country where this disease is endemic, for example, Brazil.
Southeastern Asian
The countries that are part of Southeast Asia and that, therefore, you should keep in mind for the following recommendations, are the following:
Burma
Brunei
Cambodia
Philippines
Indonesia
Laos
Malaysia
Singapore
Thailand
East Timor
Vietnam
There is a significant risk of malaria, especially in rural and forested areas. There are treatments in pills that must be administered before, during and after the trip. However, they can cause some side effects. There is no vaccine available to prevent malaria currently, so the side effects are something you will need to put up with.
A recommended vaccine is typhoid fever, especially if you are visiting a rural area. As for Japanese encephalitis, it is more common in tropical regions during rainy seasons and it also has its own vaccine.
North and Central Asia
To visit North and Central Asia (Russia, Kazakhstan, Kyrgyzstan, etc.), no vaccination is required. The same happens in the Maldives, where there are no outstanding risks in terms of disease transmission.
Indian Subcontinent
In South Asia, specifically in India, the risk of dengue may be high. There is no vaccine for this disease, so precautions should be taken against mosquito bites. For some areas, it is advisable to take at least some kind of treatment against malaria. There is also some risk of Japanese encephalitis.
Far East
In East Asia, there are no requirements, except in China, where travelers from a country endemic for yellow fever should be vaccinated. In Japan, there is no risk of any disorder.
Middle East
Requirements to travel to the Middle East depend on each country. For example, to go to Israel, no vaccination is required. In general, caution is also maintained with visitors arriving from a country with yellow fever.
There is no health card available to travel to Asia. Therefore, it is important to take out travel medical insurance that covers possible health services that you may need.
It is also advisable to bring a kit with some basic products, such as mosquito repellent, oral serum to treat stomach problems and Amoxicillin for infections.
The latter is an antibiotic, so to obtain it, you will need a prescription. The most advisable thing is to consult with the family doctor. Also, remember to take it in the original container and with the prescription.
A first aid kit with basic products may be useful for small wounds or ailments.
If you are pregnant, it is not advisable to take a long trip to Asia, since the sanitary conditions are not optimal. The same applies to the idea of traveling with a baby. As for the children, it is advisable to consult with the doctor if they need any additional vaccine.
Documentation that you have to take to you to travel to Asia
Each territory has its own entry requirements. In the case of the United Arab Emirates, they even vary depending on the Emirate.
Southeastern Asia is one of the most tourist areas. Several countries allow the entry of citizens from Europe and some countries of South America without the need to apply for a visa, among which are:
Indonesia
Philippines
Malaysia
Singapore
Thailand
To do this, you must have a passport in order and, generally, with a minimum validity of six months. The allowed time of visit is between 15 and 90 days, depending on the territory.
For other countries such as Laos, Cambodia, Brunei, Vietnam, and Myanmar, you will most likely need a visa.
North and Central Asia require a visa for most of the visitors. As for Japan, territories such as Argentina, Chile, Mexico, and Spain are exempt. On the contrary, Ecuador, Panama, Peru, and Venezuela do need it.
The rest of the Pacific territories have specific conditions. And the case of China is also special.
Have you written down the requirements to travel to Asia that you will need to comply with? In that case, it is now time to take the next step. Contact us and make sure you organize the best vacation ever. As experts in Asia, we will be able to help you at any time!