Top 6 best places to travel alone if you are a woman | Amazing experience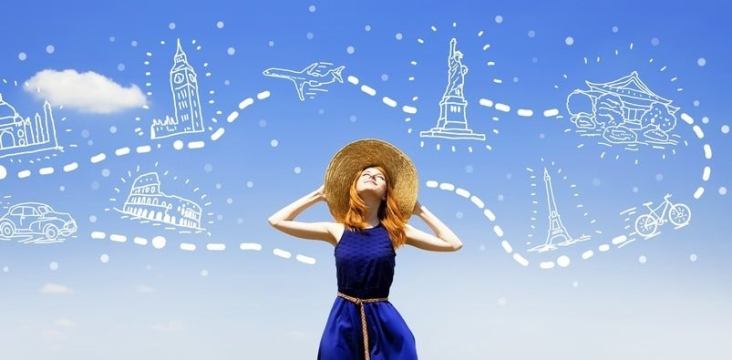 We are in the 21st century and we, women, can do what we want, whenever and wherever we want. This also applies to travel. That's why today we present you 6 places to travel alone and feel safe. Some of them are places with a very high rate of citizen security and others even have tourist police that will protect you. Surprised? Well, this has only just begun.
1.- Egypt: the police watches over your safety
Egypt is one of those places to travel alone that will surprise you. One of the reasons is that the area in which it is located tends to be involved in international conflicts. But also because the prejudices against the Arab world do not make distinctions.
You can travel alone to Egypt because it is a country that is aware that most of its income comes from tourism. That is why the government has created a police force that is present in all the most emblematic places. So you can enjoy the great temples and the pyramids in solitude. It is a completely safe area.
2.- Japan
Japan is one of our favorite destinations and we include it in this list of places to travel alone because it is one of those countries where you can walk down the street at any time without feeling unsafe. Megalopolis like Tokyo could be threatening, but they are actually very safe.
Mind you, do not expect everyone to be able to speak in English. It may seem strange, but only students speak this language, and not too fluently. Although if you get lost and ask for help, the Japanese are so kind that they will take you personally to where you need to go.
3.- London
Traveling to London requires the same prudence as going to any other of the European capitals. With the difference that here it rains more. The dozens of tourist attractions, museums, art galleries, and street markets are worthwhile the rain, though.
London is a cosmopolitan capital. Nobody cares if you travel alone or accompanied. Both backpackers and high-end travelers who come to this city understand the need for privacy.
The downtown streets are safe, the city buses run all night and you should only avoid very specific areas away from the tourist circuits. If you want to renew your closet with second-hand clothes or contemplate some of the best-known works of art in the world, choose London as one of the places to travel alone.
4.- Thailand
We continue with exotic travel to distant countries and add Thailand as one of our places to travel alone. Tourism is one of the sources of financing for the country's economy, so tourists are highly respected. We already told you about Thailand when we mentioned our list of spiritual trips. So if you are looking for a good place to disconnect and find yourself, this is one of the best options.
Here you will find natural landscapes of incomparable beauty, temples in which to seclude you and paradisiacal beaches. And, if you get bored with the zen mode, you can always go to one of the main cities and join the party. The good news is that most people in Thailand speak English.
5.-Destinations to travel alone and get lost (safely): Iceland
Iceland is one of those places that you would never take as a safety reference. Too much open space without people around. Anything could happen to you, right? Actually, yes. You could meet lovely people and return home with incredible memories.
Iceland is one of the safest countries in the world, with a score of 5 out of 5. So, if you want to walk, immerse yourself in a landscape that will leave you breathless and disconnect from everything and everyone, head north. English is not an official language, but it could be, as almost everyone speaks it. In addition, the gastronomic offer for celiacs and vegans is very broad.
6.-Netherlands
With special mention to Amsterdam as the European capital where to travel alone. It is a city that has it all: the best nightlife, a huge cultural heritage, and many attractions, both urban and rural. If you visit Holland, do not forget to get closer to the fields near the sea. You will drive on roads lower than the waves.  An experience to remember forever. Visit a Dutch cheese factory and buy painted clogs for gifts. Everyone likes them.
Surely you have already made your own list of destinations to enjoy your own company while abroad.  Will it be Japan? Will it be Thailand? Or maybe you are a person attached to the wonders of old Europe. In any case, if you thought of other places to travel alone, get in touch with us. We will help you plan the most fun and safe trip possible. That is a promise.