International sushi day | What are its benefits?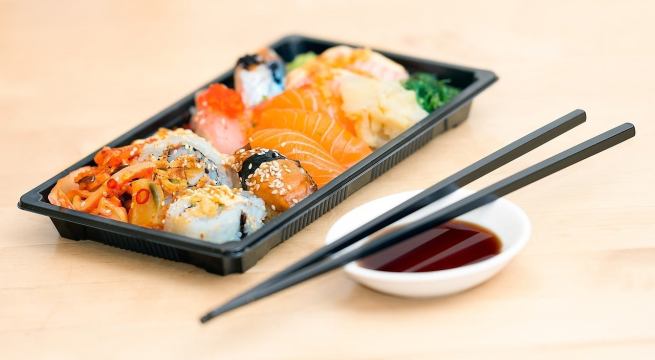 Beloved by some, hated by others. Sushi is a dish that generates love and hate; However, we are many who love this Japanese dish that comes to our table to be a delight to the palate. June 18 of each year is a special date for lovers of Japanese cuisine. It is a day to celebrate the international day of sushi. This could be a good day for you to make the gastronomic trips you've always wanted.
What started as an initiative on a Facebook fan page managed by Chris DeMay in 2009, ended up becoming an official celebration backed by Chase's Calendar of Events. Since then, on June 18 we always have an excuse to enjoy one of the most famous dishes in the world. On this international sushi day, we want to tell you some of the benefits of this food for your health.
Benefits of sushi for your health
One of the main reasons to consume this delicious dish is that it is really healthy and nutritious. A delicious way to consume fish and that surely has a lot to do with the longest life expectancy on the planet, the Japanese one. Of course, thanks to sushi and other Nipponese habits, you will have a longer and higher quality of life. But why is sushi so good for our health?
A happy heart
The main ingredient of sushi is fish, which means that it is a low-fat dish, so your heart will thank you. In addition to providing vitamins and minerals, it provides omega 3 and 6 that promotes circulation. Among the healthiest fish are salmon and tuna, and since it is raw fish, cholesterol levels will be reduced considerably. This is already a great benefit for your health, isn't it?
A strong immune system
If you want to strengthen your immune system, sushi will always be an excellent option. Celebrate the international sushi day by feeding your body with the best, healthiest and most delicious food. Why is this happening? Vinegar and ginger, a very important part of sushi, have bacterial properties that help strengthen your immune system.
Do you have problems with your metabolism? A little help that sushi has for you
Sushi accelerates metabolism. The fish in this dish is very rich in protein, in addition to having a low content of calories and fats. Can you already see why the Japanese have such a high life expectancy? Good metabolism will help your body stay healthy; sushi has everything to help you.
Sushi can prevent cancer
Actually, this benefit is not directly in the sushi, but in its condiments or companions. Wasabi and ginger have properties that could be very beneficial in preventing cancer. The antioxidant compounds that neutralize free radicals taking advantage of their anticancer properties.
Some reasons to enjoy the international sushi day
If the benefits of this Japanese dish for your health have not convinced you completely (And that those were just a few examples), here we have some more reasons to enjoy one of the most recognized dishes in the world.
The combination is infinite
It seems that sushi is an infinite dish. So many kinds of sushi, ingredients, combinations, it is almost impossible that you do not like any of its varieties. Those who hate this dish, may not have been given the task of exploring more and trying the most exquisite combinations. The sushi is a dish that does not go just to carnivores or vegetarians, we can all enjoy the multiple presentations of the dish.
It is a trend
Sushi has become a trend all over the world. It has managed to give a great reputation to the cuisine of the country of the rising sun. Do not stay behind and show that you are cool enough to be trending.
Fun and sharing
There is not a more fun dish to share with your friends. A good dinner among colleagues, an afternoon, a walk, sushi can be consumed at any time, anywhere and for sure it will be fun. This is one of those dishes that is very easy to prepare, from which you can meet with your partners to prepare it or from those you can make eating on the street.
Sushi, an excuse to travel
And why not take advantage of the importance of this day to learn more, enjoy and have a good memory of sushi in our lives? How many different kinds of sushi have you tried? Let yourself be seduced by the charms of Nippon so you can take advantage of this international sushi day by doing what you love the most, eating, traveling and resting.