The best things to do in Bucharest and surroundings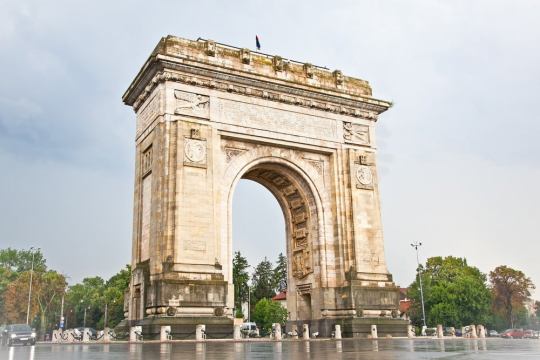 For those who have planned to spend a few days in Romania, knowing their capital will be an essential act. There are many plans that you can add to your list of the best things to do in Bucharest and its surroundings. The Romanian capital has become an interesting attraction for those who visit Eastern Europe.
Romania is perhaps one of those unknown countries in Europe. It unfairly does not enjoy the fame and recognition of some of its neighbours or other European countries. However, in this article, you will find very good reasons for you to make the best discovery trips to Eastern Europe.
Basic facts about Bucharest and Romania
Ignorance has made this beautiful country very little visited compared to other countries in Europe. That is why one of the first questions people ask is whether it is safe to travel to Romania. We will not go deeper into the subject, and we will summarize it with the fact that, as in any country in the world, there are safer areas than others and that you simply have to manage common sense.
Leaving aside the issue of security, you should know that the time zone here is different from that of most of Europe. In Romania, it is one hour more than in CET. In addition, its currency is Lei. The official language is Romanian, although in tourist places you will find many people who handle the English language.
Best things to do in Bucharest
Bucharest has many sites that are worth knowing and that will amaze you. With religious buildings, a legacy of its recent communist history, many museums, and parks that will make your stay in the capital of Romania a real pleasure. Delve into the mysteries of Transylvania.
Old Town, Lipscani District
In addition to being the old town, this neighbourhood is the centre of the city's nightlife. In it was one of Bucharest's oldest buildings, Curtea Veche, which was the first royal court.
Romanian Athenaeum and Bucharest Opera
There are buildings that are representative and that mark history. That worth knowing. Without a doubt, when you are doing your city tour you should not miss these two buildings. One is the headquarters of the Philharmonic of Romania, founded in 1888 and the other founded in 1953.
Arcul de Triumf (Arc de Triomphe)
As in most European cities, an arch represents the victories of national wars. In this case, the heroes of the war of independence and World War I are commemorated. It is very similar to the triumphal arch of Paris, although much smaller. Bucharest is known as Little Paris for its architecture similar to that of the French capital.
Palace of Parliament
Without a doubt, this should be one of the most important on the list of things to do in Bucharest. It represents the power of the communist era that lasted until 1989. According to Guinness Records, this is the largest, heaviest and most expensive administrative building in the world. This is practically a must-see for all travellers who want to know the magic of Romania.
Unirii Boulevard (Unit Boulevard)
It is located right in front of the parliament and tries to emulate the Avenue of the Champs Elysees in Paris. Thousands of houses in the old town were demolished to build this avenue, as well as the parliament itself.
Piata Revolutiei (Revolution Square)
Without a doubt, the communist history of the country can focus on this square where the central committee of the communist party was located.
Romanian Orthodox Patriarchate
What is equivalent to the Vatican for Catholics, for the Orthodox is this patriarchy or main church. Built-in 1658 attests that the most widespread religion in the country is the Romanian Orthodox.
Bucharest surroundings
In a list of the best things to do in Bucharest, it is also important to include plans very close to the city. What can be done as day plans? As, for example, you can visit the Mogosoaia palace that is only 10 km from the city. It has a mixture of architectural styles that are worth knowing about a place built-in 1702.
Another place around Bucharest, although much further away is Sinaia, 120 km from the city. There is a very famous Peles Castle, the summer residence of King Carol I.
Don't miss other places like Targoviste or Snagov, which you can easily reach from Bucharest. Visits to the surroundings of the city depend on the days you plan to visit.