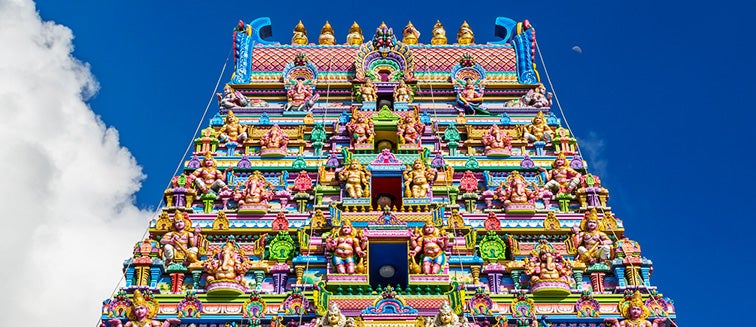 What to see in Mauritius
Port Louis
Tourist attractions Port Louis
Port Louis is the capital and the largest city of Mauritius, where most of the monuments, shopping areas, hotels and restaurants of the country are concentrated. An unmissable destination whilst in Port Louis is the Blue Penny Museum, where one can discover the history of the country, its origins, its most ancient traditions and the evolution of its culture and society.
The Museum of Natural History, on the other hand, is one of the best options to discover the varied vegetation that covers the island, as well as its rich fauna. One of the best known endemic birds of Mauritius was the Dodo, an extinct species but at the museum you can still see its ancient skeleton. Its architectural wealth is concentrated in Aapravasi Ghat, a complex formerly built to locate workers who came from India which has now been declared a World Heritage Site.
The best places to go shopping and enjoy the hustle and bustle of the country are Cauden Waterfront, the port area where there are shopping centers, restaurants and museums; and the Central Market, where you can find typical handicraft goods. The best views of Port Louis can be found at the top of  Fort Adelaide.
OUR BEST TRIPS TO PORT LOUIS

Do you want expert advice?
We can help you choose the best destination for your trip.